PAS 510:2021
PAS 510:2021
Plastic pellets, flakes and powders – Handling and management throughout the supply chain
Plastic pellets, flakes and powders – Handling and management throughout the supply chain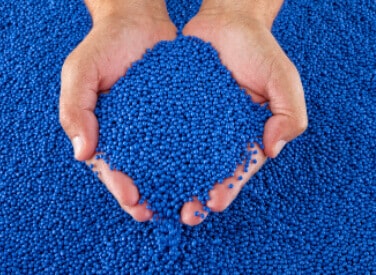 Tackling plastic pellet pollution head-on
What's happened and why?
Plastic pellets, flakes and powders are widely used in the manufacture of plastic products but can also end up polluting the environment. The plastic industry has acted to prevent the loss of plastic material to the environment by drawing up a voluntary set of good practices called Operation Clean Sweep®. Now the industry has collaborated with other interested parties to help produce PAS 510:2021, a document that builds on the groundwork laid by Operation Clean Sweep® to create a standardized and consistent approach to risk management and containment of pellets.
What does PAS 510:2021 cover?
It sets out requirements for the handling and management of plastic pellets, flakes and powders throughout the supply chain to prevent spills, leaks and loss to the environment, and covers all the elements from designating responsibilities to operational controls, performance evaluation and continual improvement.
Why use PAS 510:2021?
It gives you a standardized and consistent approach to risk management and containment of pellets, helping you achieve and maintain zero plastic pellet loss across your pellet handling operations
It can help you assure your customers, suppliers and other stakeholders that you have a disciplined, systematic process that complies with good practice in preventing pellet loss
It can help investors ensure that actions to prevent plastic pellet pollution are being implemented at all stages in the supply chain
It supports the European Commission's strategy for plastic; the European Union's Circular Economy Action Plan; and the UN Sustainable Development Goals on promoting sustainable industrialization (Goal 9); on ensuring sustainable consumption and production patterns (Goal 12); on conserving oceans, seas and marine resources (Goal 14); and on protecting, restoring and promoting the sustainable use of terrestrial ecosystems and halting biodiversity loss (Goal 15).