PAS 224:2020 100% plant-based foods – Characteristics and composition
PAS 224:2020 100% plant-based foods – Characteristics and composition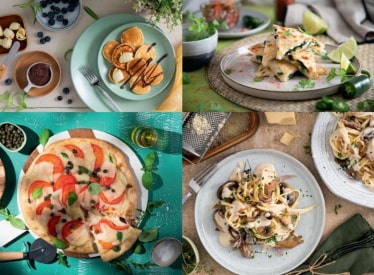 There's now a clear-cut definition of what "100 % plant-based" means
What's happened and why?
Consumers are increasingly presented with foods that are labelled in a variety of ways that are intended to set particular expectations with regards to composition and, in some instances, the processes undertaken in manufacturing.
To help consumers make informed choices, and to ensure clarity in business-to-business and business-to-consumer communications, this new PAS provides a standard definition for "100% plant-based" in the context of this proliferation of labels and claims.
What does PAS 224:2020 cover?
It gives recommendations as to the composition and characteristics of 100% plant-based foods. Note that PAS 224 is distinct from standards for the term "vegan" because it applies solely to ingredients, and not to production and/or manufacturing processes. As such, the "100% plant-based" specification occupies the (until now undefined) space between "vegetarian" and "vegan" in a fast-growing sector.
Who will use PAS 224:2020 and how?
It's intended for use: in business-to-business communications; in business-to-consumer communications; by regulators; in relationships in the global food supply chain; in international trade of food products and in food labelling and claims. Users will be:
Manufacturers of 100 % plant-based foods
Retailers
Advertisers
Consumers who choose 100 % plant-based foods