PAS 1948:2023
PAS 1948:2023
Diversity, equity and inclusion in the workplace. Code of practice
Diversity, equity and inclusion in the workplace. Code of practice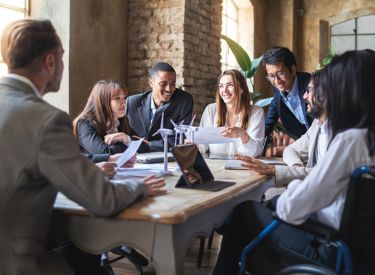 Practical steps for embedding diversity, equity and inclusion
What's happened and why?
Organizations overwhelmingly want to support greater diversity, equity and inclusion, but they don't know where best to start. PAS 1984:2023 is a new practical set of recommendations and considerations to help any size or type of organization develop an effective framework to support DEI in their workplace.

What does PAS 1948:2023 cover?
It gives recommendations on practical steps that develop and implement policies and practices to support the organization's DEI aims and objectives. PAS 1948:2023 also includes recommendations and guidance as well as standards and principles statements issued by diversity, equity and inclusion organizations, research institutes, government agencies, and other bodies.

Why use PAS 1948:2023?
PAS 1948:2023 aims to make it straightforward for the decision-makers and influencers in any organization to improve diversity, equity and inclusion in their workplace. This in turn benefits organizational:
performance and innovation.
talent recruitment and retention.
product and service development.
emerging technology adoption.
branding, marketing and advertising.