Modern Corporate Governance report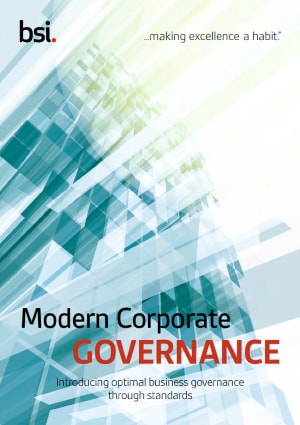 Strong and dynamic governance is essential in today's connected and rapidly changing world. Making the most of new opportunities, minimizing risk and reacting appropriately to the unexpected requires defined leadership responsibilities and procedures.
BSI's new report examines three business-crucial issues for consideration, highlighting the standards that are most useful when it comes to building long-term organizational resilience and high performance.
The three business-critical issues this report discusses are:
Cybersecurity
Occupational health and safety
Sustainability