PAS 2010 Biodiversity
PAS 2010 Biodiversity
Planning to halt the loss of biodiversity
Planning to halt the loss of biodiversity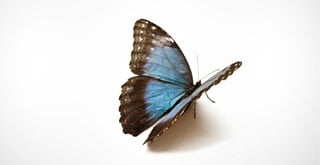 PAS 2010 Planning to halt the loss of biodiversity
Biodiversity is an essential part of the UK planning system. And PAS 2010 allows more planning authorities, businesses and community groups to make sure conservation is carried out. The specification outlines ways to integrate biodiversity conservation into spatial and land use.
Why do I need PAS 2010?
PAS 2010 helps you identify your responsibilities regarding biodiversity conservation. It is recommended for those planning land use in coastal, freshwater or inland environments. It can also be adapted to marine environments. PAS 2010 is designed to be accessible to all and can be used by planning authorities, conservation bodies, environmental organizations, planning applicants and agents, and community groups.
What are the benefits of PAS 2010?
Comply with industry best practice and government policy
Incorporate biodiversity into current and future strategies
Use PAS 2010 in all areas of your business as a reference tool
Engage employees and stakeholders in conservation work
Meet growing expectations for sound environmental credentials
PAS 2010 is currently being developed into a British Standard, BS 42020, and is expected to be published in early 2013.
---