Join the grown-up conversation about 60-year careers
Join the grown-up conversation about 60-year careers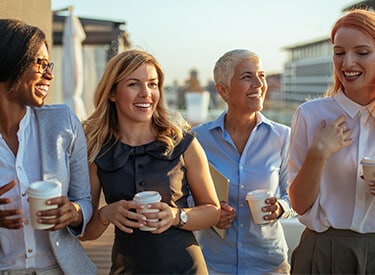 Sustainable employability will increasingly set the workforce agenda as our global population ages; is your organization ready to attract, retain, and support older people and capitalize on their wisdom and experience?
Maturity matters. Whether it's an octogenarian in the White House (Joe Biden), a nonagenarian promoting planet preservation (Sir David Attenborough), or a centenarian Vogue cover star (Apo Whang-Od): the world is starting to embrace the potential of seasoned workers to positively impact individuals, organizations and wider society.
The dual influences of ever-expanding life expectancy and a global slump in birth rates herald a further change in the world of work. Visionary organizations have the opportunity to accept the challenge of sustainable employability and support workers throughout careers that may persist for six decades or more.
The global demographic timebomb has been well-telegraphed. The World Health Organization (WHO) reported in October 2022 that every country in the world is experiencing growth in both the size and proportion of older persons in the population.
The WHO's prediction is that by 2030, one in six people in the world will be aged 60 or over. This total – 1.4 billion people – will have doubled to 2.8 billion by 2050.
The flip side of this trend is the shrinking birth rates. China – now the world's second most populous nation after India – has experienced a slowing birth rate for years but in 2022 its overall population fell for the first time in 60 years.