How resilient is your business? Are you set up to stand the test of time?
We are delighted to announce that Howard Kerr, BSI's Chief Executive, will be opening this year's Organizational Resilience Annual Conference. He'll be joined by trusted speakers and industry leaders to share valuable insights on how to balance risk with agility in order to safeguard your business.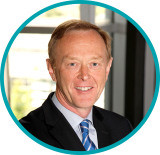 "A resilient organization is one that not merely survives over the long term but also flourishes – passing the test of time."
Howard Kerr, Chief Executive, BSI
Howard will be joined by Susan Bookbinder, Journalist and Broadcaster, who will be our moderator for the day. Gain an insight into what you can expect from our 2019 event by watching Susan's summary of last year's conference below.