EU Emissions Trading System (EU ETS)
EU Emissions Trading System (EU ETS)
a cap and trade system
a cap and trade system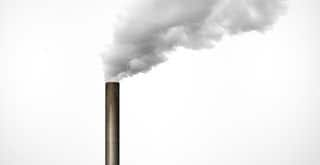 EU Emissions Trading System (EU ETS)
Phase III of EU ETS is now in effect and will run until 31 December 2020.
This phase extends the system to new sites and has an expanded set of rules. If your organization is new to EU ETS or has moved from Phase II, BSI can help you meet your mandatory reporting requirements, with independent third party verification of your annual emissions data reports.
Also, if you are one of the Hospital or Small Emitter organizations who have chosen to opt out of the scheme, BSI can continue to provide verification services to ensure your data remains robust.
BSI is fully accredited by UKAS to provide verification for both stationary installations and aircraft operators.*
How does EU ETS work?
The EU ETS helps EU Member States limit or reduce their GHG emissions by creating a market that rewards cuts in emissions and penalizes activity that goes above a capped level. This mechanic is why organizations are required to report on their emissions annually. Emissions allowances are treated as currency – one allowance gives the holder the right to emit one tonne of CO2 or the equivalent of another greenhouse gas. If an organization uses fewer allowances than those allocated, it is free to sell them. If it requires more than those allocated, they must purchase more from the market.
What are the benefits of verifying greenhouse gas emissions?
Meet your mandatory requirements
Assure stakeholders that your emissions data is accurate
Demonstrate consistency and transparency in your reporting
Get professional endorsement from a UKAS accredited body
Gain greater credibility with third party verification
Avoid the penalties of non-compliance through verification.
Report verification
EU ETS requires that organizations covered by the Directive produce an annual emissions report, which must be independently verified, and submitted to the relevant Regulator by 31 March each year.
BSI can provide this independent report verification across the EU in the form of:
Baseline Emissions verification,
New Entrant Reserve Emissions verification,
Annual Emissions verification, Phase III Gap Analysis,
Split verification.
These can be conducted for both single site and multi-site organizations.
BSI has been providing independent verification since the EU ETS started in 2005. In that time we have verified over three billion tonnes of CO2. Additionally:
BSI is the recognized market leader in the provision of verification services
BSI is accredited to UKAS for the provision of EU ETS verification services*
BSI has a dedicated team of full time BSI verifiers to carry out your verification
BSI offers a complete verification solution to trade associations and their members
BSI has a wealth of experience and a proven track record in the delivery of complex, multi-site, process and combustion emission verifications across a wide range of sectors
BSI is closely involved with the development of the EU ETS through membership of the DECC Emissions Trading Group.
---