Net Zero By 2050
Net Zero By 2050
How standards can drive a carbon neutral energy ecosystem
How standards can drive a carbon neutral energy ecosystem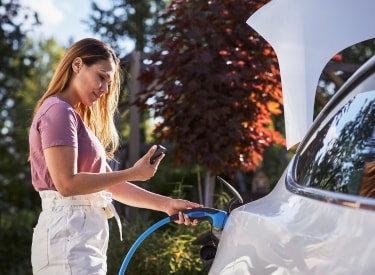 As we move towards achieving net zero in 2050, the future energy system will play a crucial role.
To ensure this is an efficient process, standards will be essential, but the challenges and urgency faced by organizations call for a standards portfolio that's constantly evolving to match.
An independent panel commissioned by the Department for Business, Energy & Industrial Strategy (BEIS) and Ofgem released the Electricity Engineering Standards Review Independent Panel Report, which reviewed the current standards portfolio affecting climate mitigation and highlighted any necessary changes.
In response, BSI hosted a roundtable in April 2023, bringing together participants from organizations such as Ofgem, Electricity System Operator (ESO), Department for Energy Security and Net Zero (DESNZ), and contributors to the report.
The roundtable, titled 'From offshore wind plant to EV charger - standards and the transition of electricity network to Net Zero' aimed to revisit the findings, spark new conversations, and consider the future of electricity engineering standards.
You can find all the key insights, commentary, and takeaways from the roundtable in this report 'Net Zero by 2050: How Standards Can Drive a Carbon Neutral Energy Ecosystem'.