Smart Parks
Smart Parks
A BSI proposed new British standard for urban and rural parks
A BSI proposed new British standard for urban and rural parks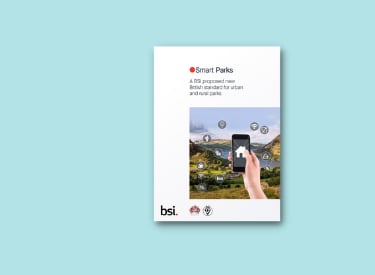 Read BSI's proposal to develop a new standard for Smart Parks
The new British standard will specify requirements for planning, implementing, maintaining, and continuously improving management systems delivering gains in line with the UN's Sustainable Development Goals.
This standard is intended to help government policymakers, city leaders, park managers and associated voluntary and community service organisations add value to treasured community spaces. Technology can help improve management, inform maintenance, and benefit users, nature, and local communities.
To participate in the development of this standard contact the responsible BSI Committee Manager.