Personal protective equipment
Personal protective equipment
Market access
Market access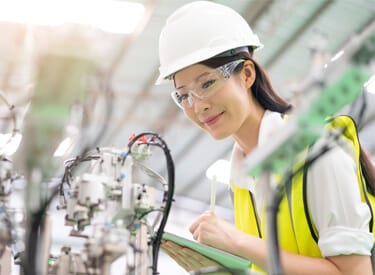 Expanding your PPE market
We understand the complexity and competitiveness of the PPE industry and the challenges this brings for companies seeking to access new markets or gain unique selling points. Some of the world's most recognized manufacturers of PPE products use BSI for independent third-party testing and certification services. Our technical expertise is second to none.
Our services include direct testing and verification at the product development stage, providing evidence you need for the CE and UKCA marking of your products, to giving you a competitive edge with a BSI Kitemark™.
Please fill in the form at the bottom of this page to be contacted by one of our industry experts to discuss your requirements.