The Kitemark™ for Kitchen Fire Protection System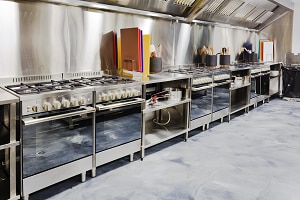 The Kitemark™ for Kitchen Fire Protection Systems, based on the BAFE SP206 scheme, is your opportunity to show how serious you are about getting the design, installation, commissioning and maintenance processes right.
It demonstrates that the system is being maintained correctly to the manufacturer's recommendations, remaining compliant either to the original design or to any alterations that have been completed.
The BAFE SP206 scheme covers:
Design
Installation
Commissioning
Recharge
Maintenance
Unlike BAFE SP203 schemes, this is not a modular scheme, meaning that the company must demonstrate the skills and competence in all areas and will be assessed in all these areas to gain Kitemark Certification and BAFE SP206 registration.
How it works:
Organizations wishing to apply for this scheme will be expected to have undergone manufacturers training in the systems it wishes to include on its scope of certification.
The organization will be subject to an initial audit, followed by surveillance audits that take place at each Certificated location, approximately 6 months after the initial certification assessment, and subsequently at a minimum of 12 monthly intervals.
In addition to the above BAFE will soon be releasing a new scheme, SP105, for the Competency of Organizations for the Service & Maintenance of Dry & Wet Riser/Falling Installations Maintenance. There will be two routes available for BAFE Registration which will be via a Documented Management System i.e. Kitemark™, via ISO 9001 Certification. BSI will be in a position to offer either option.