Sustainable Cities
Sustainable Cities
Making cities and communities more inclusive, safer, resilient and sustainable
Making cities and communities more inclusive, safer, resilient and sustainable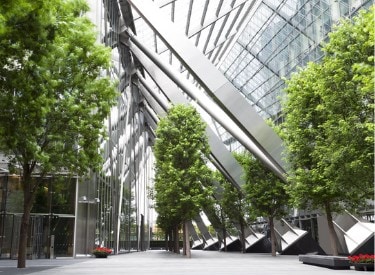 Sustainable Cities is one of the sectors selected for Outcome 1 of the UK-China Business Environment Programme Standards Strand: improvement in the adoption and use of standards submitted to international standards-setting bodies.
With a large proportion of the Chinese population living in small cities and towns, the implementation of a sustainable approach to these communities will have a positive impact on the quality of life, including those from vulnerable communities.
The Programme aims to put in place a management system standard that provides a framework to manage the sustainable development of a community based on an agreed set of indicators of sustainability. This would include objectives and controls that seek to support inclusivity, an approach that has been tested successfully in several well-established large cities in China such as Tianjin, Hangzhou and Zhuhai. By piloting and developing agreed standards, the benefits of best practices in sustainability will be passed on to smaller cities in China and improve access to services in smaller communities.
Access to services and the benefits of economic development have generally not reached communities in smaller cities in the same way as their counterparts in larger, more prosperous, cities currently have access to. Implementation of standards to develop cities and communities provides the opportunity for urban planners to adopt an inclusive approach to green growth, energy and carbon reduction.
Process for joint development of proposals for international adoption
Establish a joint working group to identify areas of common ground and agree on areas for collaboration
Technical expert exchanges to develop content and plan for the introduction of new work item proposals
Post ballot assessments and follow up actions including lessons learned
Communications strategy to promote awareness on the importance of international standards