Battery Technology
Battery Technology
Ensure access to affordable, reliable and sustainable energy
Ensure access to affordable, reliable and sustainable energy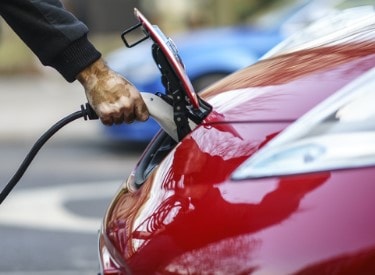 Battery Technology is one of the sectors selected for

Outcome 2

of the UK-China Business Environment Programme Standards Strand: improvement in the quality of standards submitted to international standards-setting bodies.
As a high-tech industry, modern battery technology requires significant investment in skills and education. International standards can facilitate the development of an effective global supply chain for batteries. This can create opportunities for trade and employment in these supply chains as well as associated product supply chains such as electric vehicles. Employment and job opportunities lead the way for improved prosperity.
The development of high performance, high quality, safe, and environmentally safe batteries is an important step in migration towards the wide-scale implementation of electric vehicles. The EV market growth continues to rise globally as cities plan to ban petrol and diesel cars in the coming years, leading to a reduction in carbon emissions thereby addressing climate change.
China is one of the main leaders in the EV market and therefore working on this project collaboratively could help to produce a single ISO standard that could be used internationally, and that could encourage more harmonized trade deals worldwide.
The Programme provides an opportunity to collaborate in developing the standards infrastructure which underpins international battery supply chains. This may lead to increased opportunities for UK and international suppliers. A significant benefit is the networking potential for UK innovation and the opportunity to influence sustainable manufacturing practices through the voluntary use of appropriate process standards.
Process for joint development of proposals for international adoption
Establish a joint working group to identify areas of common ground and agree on areas for collaboration
Technical expert exchanges to develop content and plan for the introduction of new work item proposals
Post ballot assessments and follow up actions including lessons learned
Communications strategy to promote awareness on the importance of international standards