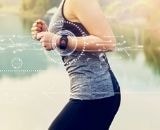 Client success story
Challenge: Support innovation in a growing marketplace
With more than half of mobile device users now having downloaded at least one health-related app, the health and fitness app industry is now bigger than ever. Safety of apps is an emerging public health issue. The available evidence shows that apps pose risks to consumers if the information is not clinically accurate. Involvement of consumers, regulators, and healthcare professionals in development and testing can improve quality.
PAS 277 supports innovation by:
Supporting developers in creating innovative health apps through a best practice guide
Helping app providers ensure that advice offered by the app is clinically accurate, has increased the rigour of testing, for both clinical accuracy and usability of the app
Defining quality criteria and guidance for health and wellness app developers, which will allow health care professionals to see which apps have followed the recommendations for developers

Creates trust in the app marketplace
Innovate UK's challenge was to provide a set of principles for app developers to follow through an app project life cycle to promote acceptance and trust with healthcare professionals, patients and the public globally.
A route to international standards
A new international standard will expand this work to meet the wider European requirements and ensure compatibility with the world health informatics standards from ISO and IEC.