What is Kitemark certification for Hygienic Hand Sanitizer?
BSI Kitemark certification for hygienic hand sanitizer aims to address the concerns of those buying and using hygienic hand sanitizers whether for use in a domestic or in commercial applications. It is applicable for both bactericidal and viricidal products.
This independent certification programme means that products that meet the appropriate standards and achieve BSI Kitemark certification can be clearly identified with the BSI Mark of Trust.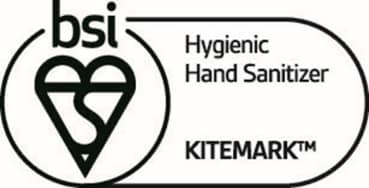 For manufacturers of hygienic hand wash it enables them to differentiate their products with Kitemark certification.
And for consumers or those buying the product it enables them to easily identify a product they can trust.