Consumer IoT verification
Consumer IoT verification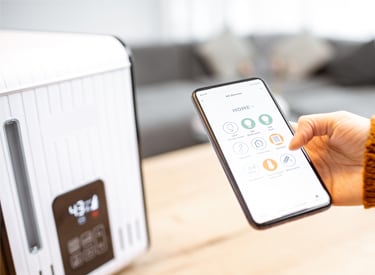 What is Consumer IoT Verification?
UK government aim to regulate consumer IoT products by the end of the year. With this legislation will come the need for manufacturers to take ownership of security in their smart and connected products.
BSI have collaborated with Digital TV Group (DTG) to develop a scheme for cybersecurity testing and certification for Consumer IoT products. The scheme demonstrates a device meets baseline security controls, is compliant against ETSI EN 303 645 and supports you, the manufacturer throughout.
What are the benefits of Consumer IoT Verification?
Certification can deliver benefits to both you and your consumers.
Adheres to the security protocols outlined in the emerging legislation
It gives consumers confidence that a connected device or appliance is secure
Differentiates in a crowded market where the consumer demands the best and most secure products
Demonstrates that you put your customers and shareholders first by designing in security and protection and builds trust in your organization and products.