Health and safety in the built environment
Health and safety in the built environment
Protecting your workforce and stakeholders
Protecting your workforce and stakeholders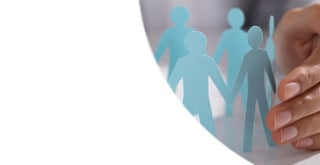 Webinar on demand: COVID-19 lessons learned in health, safety, and wellbeing for Facilities Management
Why is health and safety important in construction?
It is vital to keep the health and safety of your workforce at the top of your agenda, and to keep vigilant standards in all areas of construction and the built environment. There are many health, safety and wellbeing risks that professionals need to manage, from designing out health and safety risks, to dealing with legionella and other environmental risks, to the complexity of supply chains working together. Then there's managing compliance and meeting local regulations.
Your health and safety management will impact all organizations you interact with, from those who visit construction sites, carry out operations during the design, build and operate phases, to those who are responsible for decommissioning or recycling building or infrastructure projects
What are the 5 core elements of a successful health and safety management plan?
Health and safety monitoring systems and policies in the built environment need to be created and managed. The five core elements to effectively managing health and safety are:
Leadership and management commitment – the management team must lead by example, creating a safe and positive culture for all employees
A trained and skilled workforce – all employees must be trained on the health and safety policy and plan
Clear communication – ensure messages are shared through all communication channels to keep employees informed and safe
An environment where people are trusted and involved for continuous improvement
Formal frameworks to enable companies to manage their health and safety requirements more effectively
How we can help you to remain vigilant when it comes to health & safety
Through the value and expertise of our people, we embed excellence across the globe in organizations like yours, to improve your health and safety performance and resilience. Our teams are recruited from the construction and built environment sectors, and have direct knowledge of the management of health and safety within these industries, so you know you're in capable hands.
We will help you to understand and apply health and safety solutions to your organization for safer working conditions, enabling you to reduce operational risks and minimize hazards.
The reassuringly easy way to work with standards
BSOL is a simple online tool that gives you instant access to standards you need.
Our solutions
We have a wide range of solutions to help you manage health and safety:
Standards for Construction and Built Environment:
Training for Construction and Built Environment:
Assessment for Construction and Built Environment:
Digital tools for Construction and Built Environment:
---