BSI Identify for Manufacturers
BSI Identify for Manufacturers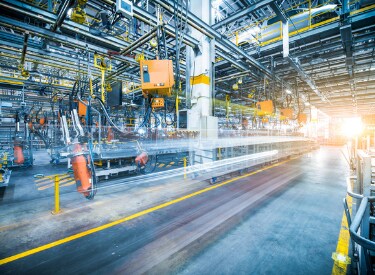 BSI Identify issues manufacturers with unique product identifiers that direct customers to a single, permanent place for all product information – enabling quick and permanent identification for all supply chain operators.
It showcases your commitment to product safety and responsible manufacturing.
Why should you join BSI Identify
Demonstrate your pledge to product safety
Help your customers receive accurate information
Enhance your reputation as a responsible manufacturer with integrity
Reassure your customers by giving permanent access to product data
Protect your specifications throughout the whole construction process
Support your compliance to the Code for Construction Product Information (CCPI)
Respond to the Golden Thread of information by showcasing true transparency
Do the right thing and put safety first
Your manufacturer's package
As a subscriber to BSI Identify you receive:
A unique UPIN identifier for all your registered products, with unrestricted onward use

An open-access information page for each product, that will stay there permanently
This provides an easy way to maintain key product data and relationships across the supply chain, as all existing product information is brought together in one record and anyone can find your product and approved information.
The cost of BSI Identify is value-based so that manufacturers of all sizes can benefit from it.
Subscriptions are taken on an annual basis and the price is based on your annual turnover.
Full and free access to on-boarding support is included to help you transition.
Industry collaboration
BSI Identify is championed by experts across the built environment and we are proud to partner with:

Talk to us to find out more.