IEC Young Professionals Programme
Who should apply?
This professional development opportunity is open to engineers aged 35 or under as of 30 June in the year of the event for which they're applying.
We welcome applications from ambitious engineering professionals who are currently making, or wishing to make, a difference in their industry, and with an interest in the standards they encounter in their professional practice.
Why Apply?
Represent the UK at a prestigious international event and enhance your professional reputation
Get your voice heard in the international arena and help shape the future of international standardization
Network with other upcoming expert engineers, technicians and managers
Help cultivate a positive environment for the involvement of early-career professionals in international standardization
What do past participants think?
"My expectations were exceeded. We were looked after extremely well in Shanghai and were offered top class training. The opportunity to experience the city of Shanghai and meet many like-minded young professionals was fantastic. I would certainly recommend this programme to others."
Robert Gilmore, Hardware Development Engineer – Whale Pumps
"My expectations were very much met by the program as it gave me insight and the ability to network that someone would struggle to find elsewhere."
Sammantha Harris, Compliance and Approvals Regulatory Specialist - Dyson
"Be ready to get involved and make yourself heard and put your ideas forward - the experience will be invaluable."
Tim Cameron, Senior Design Engineer – Mutec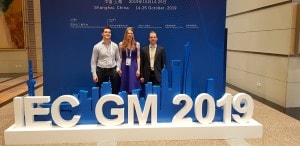 2019 Young Professionals in Shanghai, China.
Partners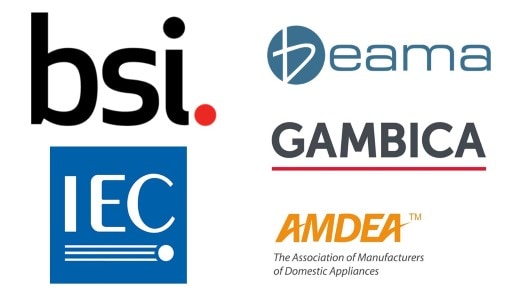 ---
Become a standards-maker with BSI
Successful applicants to the IEC Young Professionals Programme can also take advantage of further development opportunities:
Participate in UK standards committees
Attend BSI conferences and events and receive invitations to special BSI policy events
Take part in BSI's annual Standards Forum and Awards event
Contribute to BSI's education activities to raise awareness of standards to postgraduates and early-career professionals