Offsite construction
Offsite construction
Find out about more about how standards can compliment this construction technique
Find out about more about how standards can support this construction technique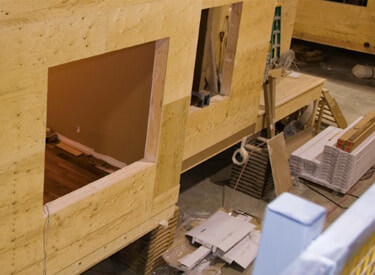 The role of standards for offsite construction
This developing building technique is rapidly changing the way industry approaches construction. It is expected to transform product development and building processes, and have a dramatic impact on productivity, efficiency, and cost.
'Offsite construction' describes the planning, design or assembling of the constituent building parts in a factory or a location other than the final destination, and has the potential to overcome significant challenges faced by the construction industry.
The different methodologies denoted by Offsite Construction can provide an improved quality of building components resulting from greater control of the design, manufacturing and build process.
Well-defined standards can help to maximise the benefits of offsite construction and BSI is working with the industry to identify the necessary measures to ensure the correct standards are in place.
Check back here regularly for the latest information in this new area.