Advanced materials
Advanced materials
Promoting innovation
and industrial application
Promoting innovation
and industrial application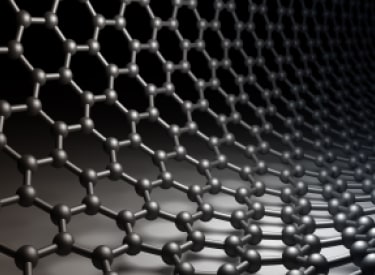 Advanced Materials
Advanced materials are expected to play a prominent part in the future of many industries, ranging from automotive, aerospace, the built environment and marine, to health. Lighter materials should reduce fuel consumption and emissions in the transport industry, construction materials are expected to be relatively low maintenance, whilst sensors could be incorporated into textiles to monitor physical conditions of the wearer.
BSI is actively engaging with producers and users of advanced materials to ensure the standards are created which will help facilitate the uptake of these new materials by industry.
Composites
Developing a UK Standards Strategy for the Uptake of Light-weight Materials by the Transport Industry
The Department for Business, Energy & Industrial Strategy, BEIS, has funded BSI to investigate where standards and standards-related activity could help enable the uptake of light-weight materials, namely composites, in the transport industry. Standards development and their adoption are considered to be key in building confidence and overcoming some of the barriers industry faces and we have made key recommendations for standards development to support the uptake of composite materials in the automotive, aerospace, rail and marine industry.
Composites Leadership Forum (CLF)
Identifying what industry needs to help support the uptake of composites as alternatives to heavier, traditional materials will deliver significant economic benefits to UK industry. BSI, as a member of the Composites Leadership Forum (CLF), is looking to identify how standards can help designers and specifiers consider composites as a serious proposition and where standards can help create new supply chains or improve existing supply chains.
Find out more about the CLF and the UK Composites Strategy here.
In 2017 BSI, supported by BEIS, started a programme to conduct research into how standards can help support UK innovators accelerate the rate of commercialization of graphene applications. Key deliverables include the development of a UK graphene standards strategy and the delivery of collaborative projects with China, a key UK trading partner. This programme of work will help lay the foundations for the development of an international market for graphene. BSI commissioned the KTN to carry out a research project to determine the opportunities and challenges for graphene commercialisation and to identify how standards can play a key role in accelerating supply of graphene and graphene-based products into the market.
UK-China collaboration
In June 2017 BSI and the Standardization Administration of China (SAC) signed a memorandum of understanding to facilitate cooperation between the two national standards bodies on graphene standardization, thereby facilitating international trade and promoting graphene innovation and industrial application.
BSI and SAC have set up a joint working group comprising key industry experts from the UK and China focussing on identifying the barriers to commercialization of graphene and developing drafts for potential standards for submission to ISO.
---