Sustainable finance standards programme
Sustainable finance standards programme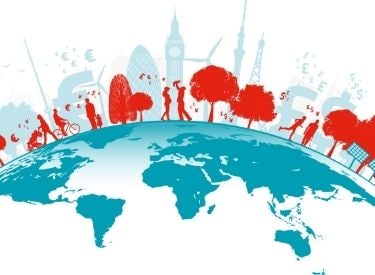 Finance for the future
Green and sustainable finance is a key driver to achieving sustainability. Standards of good practice have a key role to play in supporting financial markets ensure more positive ESG outcomes.
BSI's Sustainable Finance Programme aims to encourage the wider uptake of sustainable finance practices, behaviours, thinking, products and services, while helping organizations from the financial sector align themselves with the global UN Sustainable Development Goals (SDGs).
Sponsored by UK Government (BEIS) and supported by UK sector, the BSI programme is developing globally relevant, consensus-based standards on sustainable finance including:
An international standard
2 Publicly Available Specifications (PASs)
The establishment and secretariat of a new international committee ISO/TC 322, Sustainable Finance
The aims of the programme are to:
Provide greater consistency and reliability in how sustainability (and ESG) considerations are integrated into investment decision-making
Improve transparency and investor confidence, providing a means for organizations to demonstrate practices are sustainable, responsible
Build broad consensus on common use of definitions, methodologies and reporting measures
Complement existing standards, codes and initiatives, avoiding duplication, and scaling-up their impact


We will share the latest information on each of these, including links to consultations and publication of the PASs, from this page.