SPSC is responsible for advising and reporting to the Board on the preparation of British Standards. It encourages the participation of stakeholders in standardization and provides advice on:
Active stakeholder involvement in committees
Priorities for standards development
Processes for standards facilitation
Ancillary products and services to enhance use of standards
Priority areas and new solutions to meet stakeholder needs
Changes in business or society which could imply changes to the National Standards Body
It seeks active communication with stakeholders to understand their views and provide an appreciation of BSI's added value. It recommends to the Board candidates for SPSC membership and establishes supporting sector, policy and strategy or technical committees, approves their constitutions and terms of reference, appoints their chairs, and gives direction on items of common interest. It resolves disputes in BSI's standards development field.
For more information, please download the Terms of Reference

---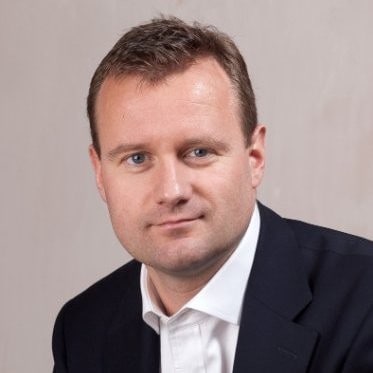 Dan Byles, SPSC Chair
Dan Byles was appointed as chair of SPSC in July, 2019.
Dan is a leading figure in the Smart Infrastructure and Internet of Things sector. He was the founding Chair of SmarterUK - the UK smart infrastructure initiative within techUK - which he chaired for five years. Dan is Chief Commercial Officer at Artificial Intelligence company UnifAI Technology, which uses AI to improve the health and well-being of people, infrastructure and the environment.

A former British Army officer, Dan stepped down from Parliament in 2015 where he served on the Energy & Climate Change Select Committee and the Science & Technology Committee, in addition to chairing a number of influential All Party Parliamentary Groups including the All Party Environment Group.
Dan was founding Chair of the All Party Smart Cities Group and has a strong reputation as a thought leader with regard to Smart Cities, the Internet of Things (IoT) and digital transformation. As an MP he was a Parliamentary Adviser to the Green Alliance and a President of the Young Persons Trust for the Environment.
---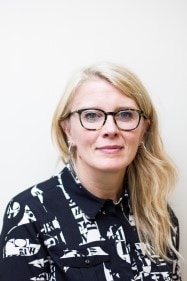 Nikki Stopford, BSI Consumer Forum Chair
Nikki has more than two decades of experience in a variety of executive and senior leadership roles in consumer and business services. She has an excellent track record in using innovative research and engagement strategies to shape decisions, to understand and give voice to consumers, and to improve product design and service delivery.
For 10 years she was Group Director of Research and Publishing at the consumer organization Which? and on the Board of international consumer research and testing organization. She is currently the Interim Chief Operating Officer at Resolver, the largest complaints website in the UK, where she is responsible for the development of its consumer and business-focused products and services to ensure the highest standards of complaints handling.
Nikki is Chair of the BSI's Consumer Forum. She is a member of UK Power Networks' Customer Engagement Group - an independent regulatory committee for the UK's biggest electricity distributor. She also advises a small platform technology start up on consumer supply chains and ESG strategy.
For the past year, Nikki has held an Innovation Fellowship at the University of Sussex Business School investigating the development, commercialization and adoption of emerging automation technologies in retail supply chains.
---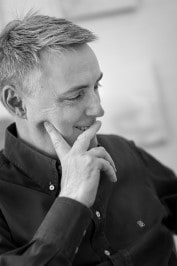 Stephen Page, BSI Non-Executive Director,
The Board's representative on SPSC
Stephen is a non-executive director with a joint focus on growth and risk in large and complex businesses. He has a particular focus on the boardroom issues of the digital age.
He brings a wide range of boardroom experience, both commercial and government. Previous board roles include the National Crime Agency, the British Library and TSB Banking Group plc. He is currently a non-executive director at Nominet and the British Army; and a senior advisor to PwC and other companies on the risks and opportunities of the digital age. In his executive career, Stephen was Accenture's worldwide head of digital/IT strategy and transformation; and the Commercial Director of a $1.4bn global business.


---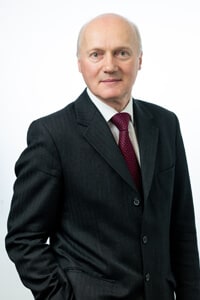 Scott Steedman, BSI Director-General, Standards
Scott Steedman joined the Group in January 2012 and was appointed to the Board in October 2012.
An engineer by background, he started his career at Cambridge University before moving to industry where he spent over 20 years working for consulting and contracting companies on major infrastructure and building projects around the world. Elected Vice-president Policy for the European Committee for Standardization (CEN) in November 2012, he is a former Vice-president of the Institution of Civil Engineers and of the Royal Academy of Engineering, where he continues to serve as Editor-in-Chief of the Academy's flagship magazine, Ingenia.
He is a member of the Board of Trustees of the Engineering Council.


---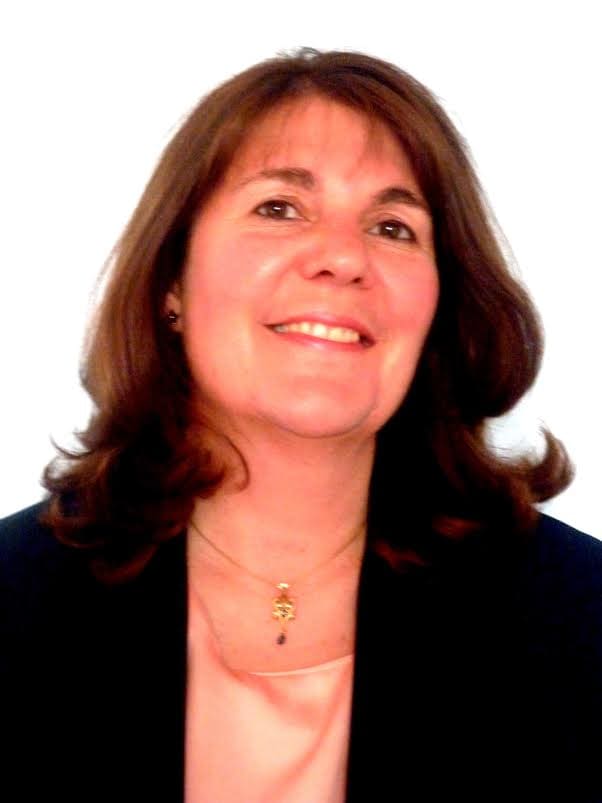 Frances Morris-Jones, Non-Executive Director and Independent Consultant
Frances has had a 30 year career in oil and gas exploration primarily with BP Group plc where she held positions as Vice President developing business in Russia and the Caspian, and setting up a new group to explore for unconventional gas internationally. For the past 10 years she has been heavily involved in the development of shale and other 'fracked' hydrocarbons including as Executive Director for Business Development at 3Legs Resources plc, the AIM-listed independent shale exploration company. Frances has been a Non-Executive Director of DNV and after leaving BP, she was Global Business Development Manager at ConocoPhillips.
She is currently a Non-Executive Director on the Board of the UK Oil and Gas Authority, as well as External Governor of the University of Portsmouth and Trustee of Anti-Slavery International, the world's oldest human rights organisation and Public Concern at Work, the whistleblowing charity.
---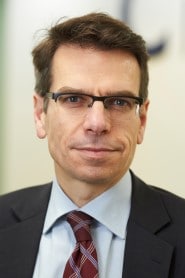 Neil Tomkins, Chief Financial & Operations Officer, CBI
Neil is the Chief Financial & Operations Officer and a Board member at the Confederation of British Industry which represents over 190,000 businesses across the UK. Together they employ nearly 7 million people, about one third of the private sector-employed workforce.
Before the CBI, Neil qualified as a Chartered Accountant with Price Waterhouse and subsequently spent 20 years in leadership roles in educational publishing, including with Oxford and Cambridge University Presses. His roles have been both financial and in general management, with a focus on international markets and on the digital transition.
---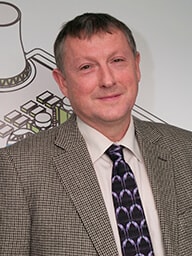 Rodney Turtle, Vice President of Public Policy and Government Affairs – Schneider Electric UK
Rodney helps to develop Schneider's public positions on the important issues of the day; working with politicians, regulators, trade associations and third parties to advocate for energy efficient policies and to improve the performance and safety of electricity used in the workplace and home. He manages a small team of experts who are important contributors to the development of electrotechnical codes and standards in the UK and Europe. He has spent over 30 years working in a variety of engineering and marketing roles in the UK and abroad.
He is presently the UK's representative on the Council Board of the IEC, the International Electrotechnical Commission, and a past President of Beama, the independent trade association for the electrotechnical industry for the UK representing over 300 manufacturing companies in the electrotechnical sector.
He joins the SPSC as chair of ESSAC, BSI's Electrotechnical Standardization Strategic Advisory Council, providing the organisation with a new strategic approach to electrotechnical standardization.


---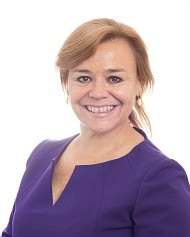 Debrah Harding
Debrah Harding has worked on behalf of the research sector for 20 years before which she worked in publishing and accountancy. In addition to being Managing Director of the Market Research Society (MRS), Debrah leads the standards, policy and public affairs activities within MRS working extensively with government departments and global institutions on issues which affect research and insight.
Debrah has a wealth of knowledge of ethical Codes, quality standards and guidelines, data protection/GDPR and on the enforcement of such standards. For over 20 years Debrah has been a member of the BSI committee, SVS/3, which is responsible for the development of market, opinion and social research standards. Debrah became Chair of this BSI committee in 2018 and also serves as the Head of delegation for the ISO Technical Committee which is responsible for the international standards for research, and serves on the BSI committee responsible for the development of big data standards.
Debrah is co-author of the 2012 BSI book, Quality in Market Research: from Theory to Practice and is currently Chair and co-founder of the Global Business Research Network (GRBN), Vice-President of the European Research Federation (EFAMRO), a Director of the Joint Industry Committee for Population Standards (JICPOPS), a Fellow of the Academy of Social Sciences and the RSA and until 2018 was a Trustee and Treasurer of the electoral democracy and research charity, the McDougall Trust.


---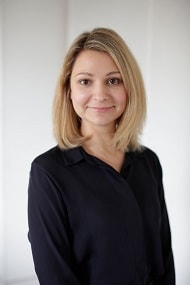 Irina Brass
Dr Irina Brass is Lecturer in Regulation, Innovation and Public Policy at UCL Department of Science, Technology, Engineering and Public Policy (UCL STEaPP). Her research interests are in the regulation of emerging technologies and the governance of responsible innovation.
Dr Brass is Co-Investigator in the Future Targeted Healthcare Manufacturing Hub (EPSRC), where she leads a project on adaptive regulatory strategies for biotherapeutics. She has recently completed a Co-Investigator appointment in the PETRAS IoT Hub (EPSRC), where she co-led a project looking at the standardisation, regulatory and governance challenges of the Internet of Things.
Dr Brass works closely with policymakers as well as national and international standards-making bodies. In 2017, Dr Brass was elected Chair of the IoT/1 Committee at the BSI and in 2019 she received the prestigious BSI Standards-Makers Award for Education about Standardisation. Dr Brass has advised governments and specialist agencies on cybersecurity, data protection and regulatory responses to disruptive technologies.
Dr Brass has a background in public policy, regulation and standardisation, with research that spans across risk assessment and governance, competition rules, data protection, cybersecurity and safety regulations. She holds a PhD in Government from the London School of Economics and Political Science (LSE), having looked at the role that standards-making organisations play in defining radio spectrum policy and regulations for cellular and wireless communications.


---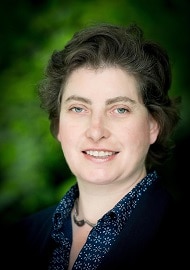 Rosie Glazebrook
Rosie is a Civil Service Commissioner, and chairs Publishers' Licensing Services and an NHS Research Ethics Committee. She also holds Board positions at the Copyright Licensing Agency, the General Optical Council and Book Aid International.
Her previous positions include Non-Executive Directorships at the Food Standards Agency, Public Health England and NHS bodies. She has a background in commercial roles in publishing, media and health data companies, and a degree in Chemistry from Oxford University.
Rosie has wide experience helping organisations develop strategy, recruit senior staff, apply ethical decision-making and communicate with diverse audiences and customers.



---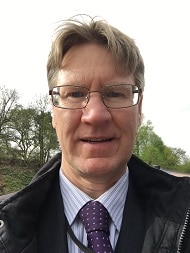 Richard Sanders, Assistant Director Standards & Accreditation, BEIS
Richard leads on standards and accreditation policy at the Office for Product Safety & Standards within BEIS. He also leads on hallmarking policy, sponsorship of the British Hallmarking Council and is UK representative in the International Hallmarking Convention.
Richard's background is in electronic engineering, instrumentation, and legal metrology. He previously worked at the National Physical Laboratory, National Weights & Measures Laboratory, and was Acting Chief Executive at the National Measurement & Regulation Office.