PAS 96 Food and Drink Defence
PAS 96 Food and Drink Defence
Protect your food and beverage products from deliberate attack
Protect your food and beverage products from deliberate attack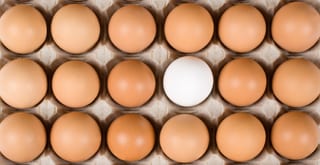 PAS 96:2017 – Guide to protecting and defending food and drink from deliberate attack
Defending your food and agri-food products is essential to your business's reputation and survival. While you have various Food Safety Management Systems in place to prevent accidental contamination, a deliberate attack can often bypass food safety protocols – getting past even the most rigorous systems. With the competition in the food industry growing, deliberate attacks have become more common. This is why BSI has developed the Publically Available Specification (PAS) for preventing deliberate attack on food and drink, PAS 96.

The purpose of PAS 96 is to improve the resilience of all parts of production and supply chain against attack. PAS 96 covers types of attackers and addresses a number of specific threats including:
Extortion
Malicious Contamination
Cybercrime
Espionage
Economically motivated adulteration
Counterfeiting
To address these types of attacks, PAS 96 introduces Threat Assessment Critical Control Points (TACCP), a risk management framework closely aligned with HACCP. TACCP should be used by food businesses as a part of a broad risk management strategy to:
Reduce the likelihood of a deliberate attack
Reduce the impact of an attack on your food business
Reassure stakeholders about the safety of your production and supply chain
Who needs PAS 96?
PAS 96 is intended for use by all organizations involved in the food and agri-food sector. Businesses who run in a competitive space in the market would want to ensure their competitors cannot sabotage their reputation. Organizations who operate in areas with very little legal protection will find this standard to be critical. Finally, businesses with large, varied and widely-sourced supply chains will be required to implement this standard.
What are the benefits of PAS 96?
Implementing PAS 96 and TACCP into your business ensures your production and supply chain is safe from deliberate attacks. Implementing PAS 96 and TACCP allows you to:
Demonstrate your commitment to food safety
Enhance your brand reputation
Provide assurance to stakeholders
Better manage your risks, both now and in the future
This PAS was jointly sponsored by the British Department for Environment, Food & Rural Affairs (DEFRA) and the British Food Standards Agency (FSA). Its development was facilitated by BSI Standards Limited and it was published under license from The British Standards Institution. Businesses can access PAS 96:2014 for free for a short time by visiting shop.bsigroup.com
Why choose us?
BSI believes the world should be supplied with safe, quality food and we offer a broad range of Food Safety certification and risk management services.
We're Australia's leading food safety certification provider, with extensive auditing capacity and capability to conduct integrated audits for a wide range of Food Safety standards across the entire food and beverage supply chain - including GFSI recognized standards.
Our service solution for food safety includes: certification, training, assessment, and supply chain software. This will provide you and your customers assurance, enabling you to manage risk more effectively.
Ensure food production safety and business resilience
Getting access and managing the key standards you need is important to avoid costly errors and work with confidence. With BSOL, it's easy to build your own database of relevant standards.