NEBOSH International Diploma in Occupational Safety and Health Management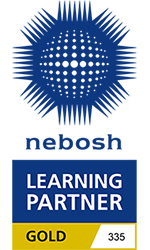 The NEBOSH International Diploma in Occupational Health and Safety (IDip) is the must have qualification for those whose ambition is to be a safety professional.
Who should attend?
Anyone aiming to

have a high level career in HSE management
What will I learn?
The NEBOSH International Diploma in Occupational Health and Safety is based on UK Legislation and builds on the knowledge gained at NEBOSH Certificate level. It is made up of four units which must be completed within five years:
Unit IA: International Management of Health and Safety - 154 Hours
IA1 - Principles of Health and Safety Management
IA2 - Regulating Health and Safety
IA3 - Loss Causation and Incident Investigation
IA4 - Measuring and Reviewing Health and Safety Performance
IA5 - The Assessment and Evaluation of Risk
IA6 - Risk Control
IA7 - Organisational Factors
IA8 - Human Factors
IA9 - The Role of the Health and Safety Practitioner
Unit IB: International Control of Hazardous Agents in the Workplace - 115 Hours
IB1 - Managing Occupational Health
IB2 - Identification, Assessment and Evaluation of Hazardous Substances
IB3 - The Control of Hazardous Substances
IB4 - The Monitoring and Measuring of Hazardous Substances
IB5 - Biological Agents
IB6 - Noise and Vibration
IB7 - Radiation
IB8 - Mental Ill-Health and Dealing with Violence and Aggression at Work
IB9 - Musculoskeletal Risks and Controls
IB10 - Work Environment Risks and Controls
Unit IC: International Workplace and Work Equipment Safety - 120 Hours
IC1 - Workplace Welfare Requirements and Specific Workplace Issues
IC2 - Fire and Explosion
IC3 - Workplace Fire Risk Assessment
IC4 - The Storage, Handling and Processing of Dangerous Substances
IC5 - Work Equipment
IC6 - Workplace Machinery
IC7 - Mobile, Lifting, Access and Work at Height Equipment
IC8 - Electrical Safety
IC9 - Construction and Works of a Temporary Nature - Hazards and Controls
IC10 - Workplace Transport and Managing Work-Related Road Risk
Unit DNI: Application of Health and Safety Theory and Practice
An 8,000 word work-based project
Assessment:
Units IA, IB and IC of the NEBOSH International Diploma are each assessed by three-hour written examinations. Unit DNI is assessed by an 8,000 word work based project.
How will I benefit?
Valued by employers: NEBOSH Diploma holders get higher salaries (NEBOSH research)
Boost your career prospects: NEBOSH Diploma holders are in demand throughout the world
Use the letters 'IDipNEBOSH' after your name
Entitled to graduate membership of IOSH (GradIOSH) & full membership of the IIRSM (MIIRSM)
Entry requirement for many safety related UK Masters programmes