Webinar: Cyber Insurance - Are you becoming uninsurable?
Webinar: Cyber Insurance - Are you becoming uninsurable?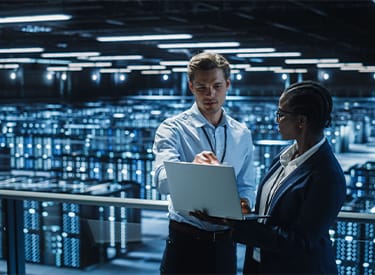 The Global Cyber security landscape has seen increased threats in recent years.
In 2022, 39% of UK businesses experienced a cyber attack, of these businesses, 31% estimate they were attacked at least once a week.*
With a growing number of cyber-attacks, the cost of data breaches has seen steady increases, as challenges in the workplace and more advanced penetration methods embolden cybercriminals.

In a world where cyber threats are varied and constantly changing, cyber insurance can help your organization to get back on its feet, should something cyber-related go wrong.
However, underwriters want to ensure that the businesses do their due diligence before they get their insurance and Cyber Essentials certification could be one of the most straightforward steps a company may take in future-proofing their business.
Watch our webinar to find out:
The hardening market for cyber insurance

The demands from underwriters

What you can do to mitigate these risks and meet the requirements
Our experts Jamie Akhtar, CEO at Cyber Smart, and Dion Allen, Certification Manager at BSI, will take you through the latest market developments and help you understand the process and support you can get.
To discover how we can help you take your first step to improving your cyber security, register for our webinar today.


*AAG IT-The latest 2023 Cyber Crime Statistics