On-demand webinar: Meeting the Information Security Challenges of Global Supply Chains
On-demand webinar: Meeting the Information Security Challenges of Global Supply Chains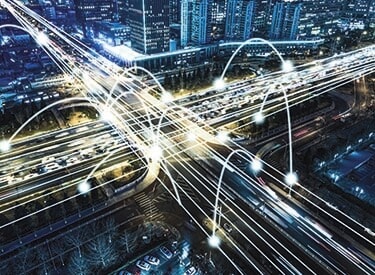 Meeting the Information Security Challenges of Global Supply Chains
About the webinar
How do you protect information assets and build trust in complex global supply chains?
Information security, cyber security and privacy are a key priority for the aerospace and automotive sectors. Their global supply chains depend on trust between thousands of partners all around the world, particularly with increased digitization and connectivity of vehicles and suppliers.
In response, aerospace prime contractors and automotive OEMs are increasingly requiring compliance and certification to information security standards. ISO 27001 and TISAX, the Trusted Information Security Assessment Exchange, are typical examples.
Are you a supplier that's affected?
In this webinar, join our team of experts to understand not only what's happening in the supply chains, but how to ensure you remain a trusted partner by protecting information assets and identifying opportunities from digitization.
Suitable for:
Aerospace prime contractors and automotive OEMs
Tier 1 and 2 suppliers
Software developers
IT service providers
Supply chain partners with responsibility for information security, data protection and privacy
You'll learn how to:
Meet OEM and prime contractor flow-down requirements
Navigate the information security standards landscape
Build robust foundations that support total information security management
Engage your people and embed information security in your processes
Use the newly updated ISO standard for information security to reduce risk and build trust
About your speakers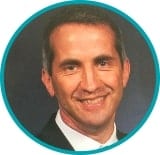 David Mudd, Global Head of Digital Trust Assurance
David is responsible for BSI's digital trust assurance solutions: training, testing, assessing and certifying for ICT governance, risk management, cybersecurity and privacy, digital supply chain, data stewardship and artificial intelligence. He supports BSI's clients in the safe and effective adoption of disruptive digital technologies and to build digital trust with their customers. He began his career as an electronics engineer at the BBC and became an engineering officer in the Royal Air Force, specializing in electronic warfare. After delivering secure IT projects for the UK Ministry of Defence, David managed the design and development of telecommunications laser systems and micro-electronic manufacturing equipment before moving into LED lighting, smart homes and emerging IoT technology.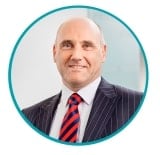 Brendon Hill, Global Head of Aerospace
Brendon has been in aviation and engineering for over 40 years, including 26 years as a British Army officer and aircraft engineer, serving in many theatres of operation, as well as a range of quality management roles. Brendon has been in business assurance and certification for over a decade and has developed BSI's services for the aerospace sector. Brendon is a member of several IAQG committees and writing teams, providing subject matter expertise and thought leadership to the aerospace industry. He's also an active aerospace auditor, assessing organizations throughout the supply chain against the requirements of IAQG standards.
Rob Brown, Global Head of Automotive
BSI's Global Head of Automotive, brings decades of experience in the automotive industry as not only a subject matter expert but as an auditor and instructor. Rob joined BSI coming from the IATF Oversight Manager at SMMT (Society of Motor Manufacturers and Traders) where he was responsible for writing the new IATF 16949:2016 standard and its supporting rules. Rob was a founding member of the IATF training commission, responsible for the development of the "automotive process approach" training and qualification of 400 certification body auditors and is a regular keynote speaker at SMMT, IATF and VDA global conferences.