BSI Connect Custom
BSI Connect Custom
Delivering data-driven resilience
Delivering data-driven resilience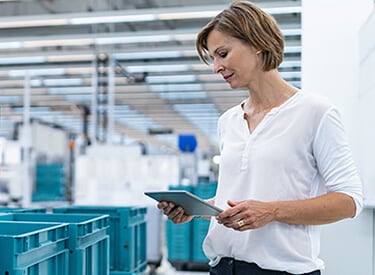 What is BSI Connect Custom?
BSI Connect Custom is an integrated suite of tools giving you greater visibility and control of your compliance and operation activities - your configurable solution that empowers data-driven resilience.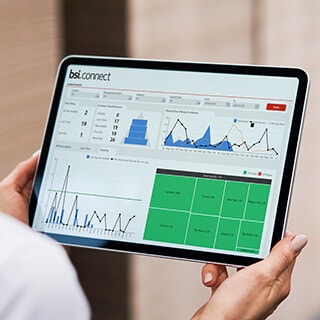 How BSI Connect Custom can help you
BSI Connect Custom offers complete control across all your sites, management systems and compliance programmes.
It's ability to configure workflows to your specific requirements, as well as its integrated dashboards and reporting, allows you to understand the opportunities in your organization.
You can add additional functionality, such as managing documents, logging training, tracking assets, and recording incidents for a better picture of your overall governance and compliance performance.
And with the BSI Connect App, you have greater flexibility to capture data on the go from audit findings to incidents. Your teams can access the full functionality to collect more data, resulting in richer insights.
Hear what our clients have shared
James Menear, Performance and Quality Manager, Corserv
BSI Connect Custom can include any of the following tools, configured to your needs:
Audits and compliance

Gain confidence and increase efficiency with your audit and compliance activities. Schedule and manage audit requirements across multiple sites, certificates and suppliers. And create flexible reminders and workflows to process, assign and close out your audit actions effectively, helping to drive improvements.

Training records

How do you keep track of the training and qualifications for teams across your business? With a central location for all your training records, BSI Connect Custom allows you to set expiration dates and automated reminders. This helps you demonstrate competence, minimize administration and increase visibility and control.

Incidents

Get your teams to capture incidents around your workplace using the BSI Connect App and set up workflows to ensure timely close-out. The result is improved visibility, reporting and more control of incidents, minimizing organizational risk.

Document management

Make it easier to manage and control your essential documentation with a central repository. Set-up customized reminders so your records remain up to date, ensuring accuracy and compliance.

Asset management

Take control of your asset calibration schedule and record maintenance. With BSI Connect Custom you get the reminders and scheduling tools to keep you on track and ensure effective performance and confidence throughout the asset lifecycle.
With all these great tools, you can personalize dashboards and reports to provide the data you need to build resilience through insight.