BSI Connect App
BSI Connect App
Capture audit and incident data on the go
Capture audit and incident data on the go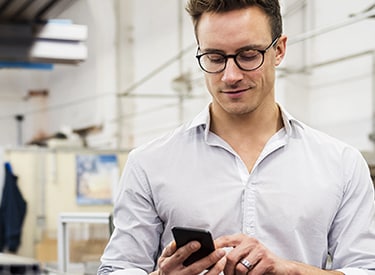 Introducing the BSI Connect App
The BSI Connect App integrates with the BSI Connect Plus and Custom platforms.
The Connect App allows people in your organization to quickly and simply; conduct audits, record incidents and near misses, identify risks and record and close out non-conformities*. Information flows back to the BSI Connect platform in real-time where it can be analysed and evaluated, providing insight that can drive decision making.
From managing environmental and health and safety (EHS) systems to quality monitoring and security incidents, it's the perfect way to collect more data, engage your people and make better decisions.
* Depending which tools you have activated in BSI Connect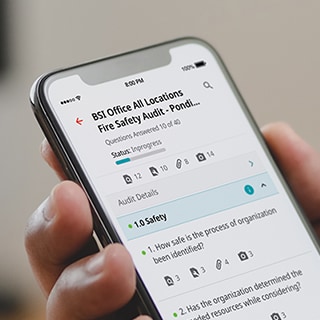 How the BSI Connect App can help you
The BSI Connect App makes it quick and easy for your people to get involved, helping to embed a more engaged culture of capturing incidents and findings – the result, data-driven resilience.
With the BSI Connect app you can:
Engage people to capture data that drives business decisions
Save time by connecting on the go
Record incident, near miss or risks
Conducts audits and raise findings and actions
Add commentary using the speech to text function
Attach and annotate photographs or record a short video to support your findings
Close out actions and findings when it's convenient for you
Automatically transmit information to your Connect Plus or Connect Custom system
Install onto iOS or Android device so you can get started straight away