UKCA timeline
UKCA marking came into force in Great Britain in January 2021 when the UK left the European Union.
From this date to June 2025, Medical Devices and IVDs can be marked with either CE or UKCA. From July 2025, legislative transitional arrangements will apply for CE and UKCA marked Medical Devices and IVDs placed on the Great Britain market.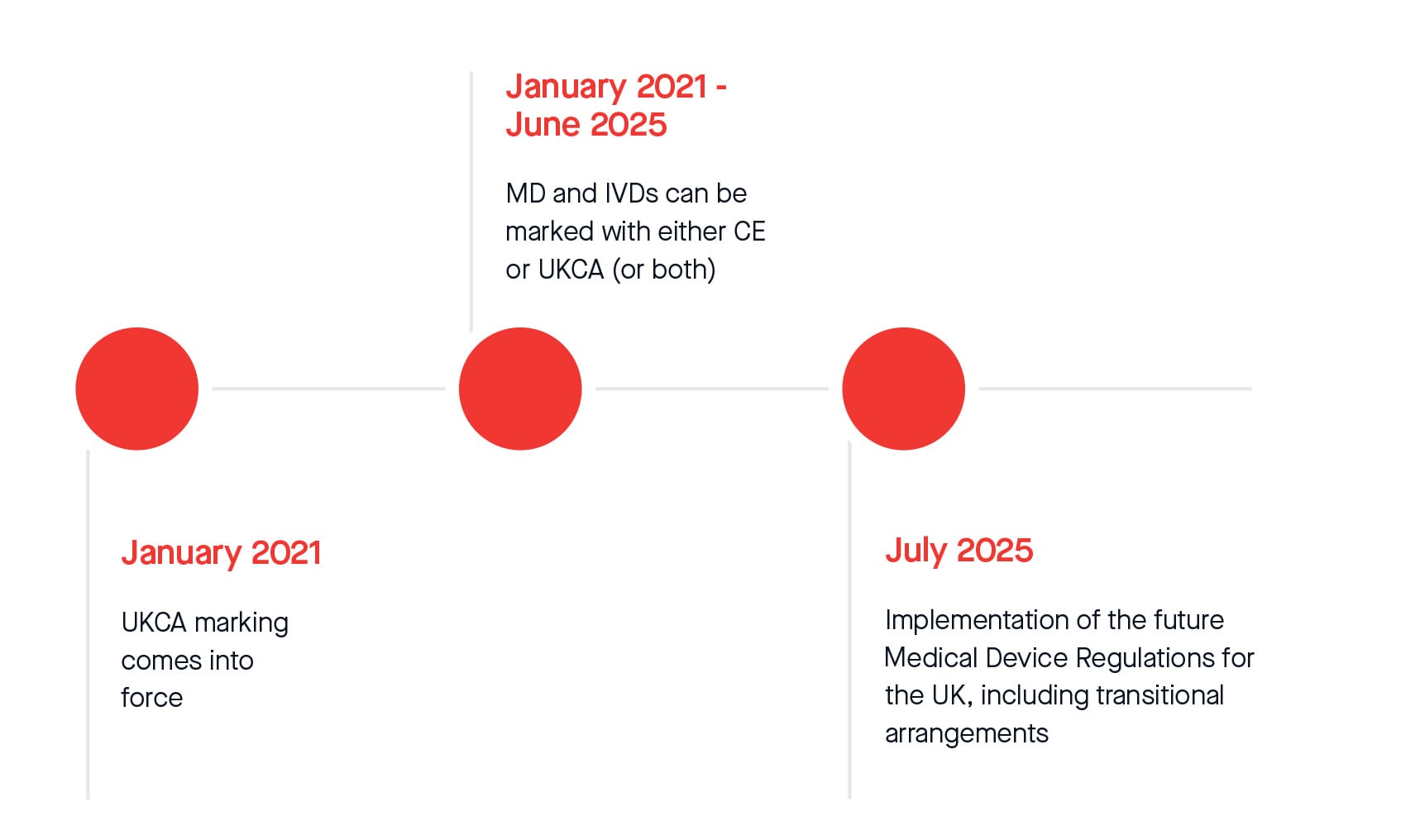 *Please note this represents current timelines that might be subject to change after New UK Regulation enters in force and parliamentary approval.
For Northern Ireland, even after 1 July 2025, a CE or UKNI mark will continue to be required for medical devices placed on the NI market and manufacturers will need to meet EU Regulations.
Based on MHRA acceptance of (EU) 2023/607, MDD/AIMDD certified medical devices may be placed on the GB market as follows (only if requirements set out in (EU) 2023/607 are met):
Class III and IIb implantable non-WET devices till December 2027
Class IIb WET, Class IIa, Class Im and Is devices till June 2028
Further guidance can be found on the UK Government website.