International standards will accelerate climate solutions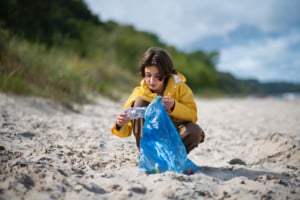 By Scott Steedman, Director-General, Standards, BSI
Organizers of this year's COP27 climate summit in Egypt set the goal of moving from the promises made in Paris and Glasgow to implementation. Commitment to taking actions resulting in positive change, not just promises on climate finance, the energy transition, biodiversity and agriculture are the hoped-for outputs when people look back to COP27. We have a good idea at a global level of where we need to get to by 2050. For nations, industries and organizations at this COP and for the decades to come, the questions are now: how do we transition? How do we align our approach with others? How do we bring everyone with us? How can we accelerate progress towards a sustainable world?
Solutions Day brings together governments, innovators, companies, and financial institutions to share their own experiences of how to scale effective climate action, an essential step in building awareness and understanding of how everyone needs to work together to achieve the goal. Whether at national, sector or local level, policy makers need to see transition planning as a system and use all the levers available to them to build commitment and momentum for climate action.
Every nation is different and all need to develop their own approach to accelerate change and build trust in every transition plan, whether at state, civic, or corporate level. The most effective way to achieve this is through a combination of regulatory requirements and voluntary, market-led international standards.
By linking use of common standards, agreed through the existing international standards system with national plans and non-financial reporting requirements, governments at all levels can incentivise industry to innovate and to change, delivering a fair transition for all.
At COP26 BSI launched a partnership called Our2050 World with the International Organization of Standardization (ISO), the UN Climate Change (UNFCCC) Race To Zero Campaign and the UNFCCC Global Innovation Hub. Through the summer of 2022, BSI organized an international workshop process bringing together 1,200 people from over 100 countries to reach agreement on the terminology and high-level principles for Net Zero.
Published on 11 November, the ISO Net Zero Guidelines provide a common reference text for all countries, aligned with other global initiatives on science-based targets and non-financial reporting, to build their transition planning guidance for the public and private sector, in line with national commitments.
At COP27 our BSI delegation has seen a step change in global interest towards action. 'Just transition' is the call to action we have heard every day. International standards developed by ISO and the International Electrotechnical Commission (IEC) follow the WTO principles and are adopted by governments world-wide. Linked to the ISO Net Zero Guidelines, standards provide policy makers with a flexible structure of best practice that will 'plug and play' with national frameworks for assurance and verification and provide easy alignment across borders, unlocking investment and trade opportunities without the greenwash.
Most importantly, a standards-led solution anchored to the ISO Net Zero Guidelines will accelerate the global transition by creating a common language for industry, consumers and governments to build upon, reducing the fragmentation of the past and increasing trust that there is a way forward, working together, to Net Zero and beyond.