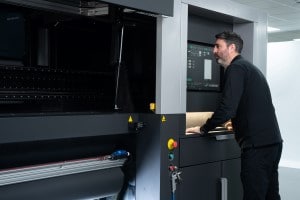 Unite is Britain and Ireland's largest union with over 1 million members across all sectors of the economy including manufacturing, financial services, transport, food and agriculture, construction, energy and utilities, information technology, service industries, health, local government and the not for profit sector.
Unite supports the work of BSI and has been active in contributing to global health and safety standards. Initially the focus of activity was on Europe and standards developed out of the European Machinery Directive. Increasingly that work has extended to the international stage and work to agree standards on the wider international level.
Having good health and safety standards for all types of machinery, processes and workplace issues is important for Unite members, who are in the front line when it comes to dealing with hazards at work. Standards developed by BSI and other national bodies, and agreed across continents, can play a key role in promoting safer workplaces. This is why Unite has made a major commitment over many years to influencing British, European and International health and safety standards. Much of the standard setting process is dominated by manufacturers and suppliers of equipment, so it is vital that users, both employers and operators, have a say in the standards that are set. Operators and their representatives have the day to day knowledge of what work is really like – the experience of the shop floor rather than the drawing board. The operators are the experts when it comes to knowing how things work, or don't work, in practice.
Many manufacturers, not surprisingly, want to retain their current designs and develop standards accordingly. Users and operators are far more likely to push for improvements in standards, based on their practical knowledge of the machines or processes in question.
There is no doubt that developing standards can be a long term and time consuming activity. But it is worth the effort if it results in the design and manufacture of safer machinery and processes.
Bud Hudspith, Unite National H&S Adviser