Making button batteries safer for consumers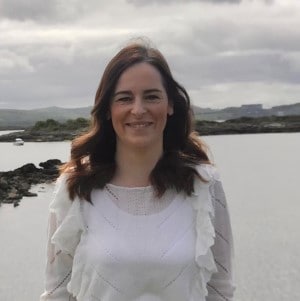 Michelle McKenna
CPIN Representative
The newly published PAS 7055: 2021 specifies the safety requirements for button and coin batteries. CPIN Rep Michelle McKenna, who advocated for consumers on this standard, explains why the PAS is so important for consumer safety, and why CPIN involvement was crucial.
Q: What are the consumer safety issues with button batteries?
A: Button batteries can be incredibly dangerous if ingested. When combined with saliva, the electrical current from the battery produces caustic soda that can burn through the throat or stomach and cause damage to other internal organs[1].
Their small size makes them easy for children to swallow. Tragically, children have died or been badly injured after ingesting a button or coin battery.
Relevant standards already existed for toys, medical devices, and electrical devices. However, there are many other consumer products that contain button batteries for which there were previously no safety standards beyond the general product safety standards. These don't specifically cover this vital issue.
Consumers expect that if a product is dangerous, there will be a warning attached. In practice, many button batteries, or products that contain them, have come with inadequate or non-existent safety warnings. Child Accident Protection Trust (CAPT), which was also involved in the development of PAS 7055:2021, highlighted that parents of children who had suffered injuries said they'd had no clue that the products could pose such a hazard.
Risks are exacerbated by the fact that these batteries are in a large variety of products found in the home, some of which would be very tempting to a curious toddler, such as car key fobs, remote controls, electronic thermometers, music-playing greeting cards, and even light-up balloons.
Q: Why was it so important for CPIN to be involved in this PAS?
A: Industry stakeholders might recognise that consumers need to be informed and protected, but not necessarily how to do so effectively based on real-life product use by consumers. To get to the bottom of that, you need input from consumer representatives.
As an example, I raised the point that consumers don't typically keep packaging once the product it contained is in use, so warnings on packaging become fairly redundant at this stage.
The PAS addressed this concern by requiring the use of a permanent and recognisable warning symbol on relevant consumer products, close to the compartment that contains the button or coin batteries. The symbol serves as a reminder of the risk posed by these batteries every time the compartment is opened.
Q: What were CPIN's key priorities to be addressed in this standard?
A: CPIN's primary goal was to reduce the risk of children ingesting coin or button batteries. To achieve this, our priorities were to ensure that clear, consistent warning messages are in place at all stages of the product buying and using journey; ensure that button batteries are as inaccessible as possible to children, when packaged, when in use, and at the point of disposal; and increase public awareness of the dangers of button batteries.
Q: How does the standard reduce the risk of consumer harm?
A: It gives clear guidance for responsible businesses throughout the supply chain regarding:
Warnings about ingestion risks that must be on packaging, the products themselves, and at point of display (in-store or online).
Information on how batteries must be secured into a product, to eliminate the risk of a battery accidentally coming loose. For products where batteries are not intended to be replaced, such as light-up balloons, batteries must be enclosed in a fully sealed unit.
Warnings that should be in place about how to recognise the possible signs and symptoms that a child has swallowed a button battery – for example at display points in physical retailers, and in the instruction leaflet that accompanies relevant consumer products.
Where physical retailers should (and should not) display button batteries; for example, they should not be positioned within a child's reach at a checkout.
The PAS also outlines requirements for the safe use of battery recycling bins, in supermarkets for example, to avoid the risk of children picking up loose button batteries around the bin. Disposal units must be kept out of children's reach, in a position where staff can easily monitor how full they are.
Q: How did you manage any conflicting consumer priorities?
A: One challenge was the need for packaging to be child-resistant without being unduly difficult to access by those with manual dexterity problems. This issue was carefully considered, and PAS 7055 notes that: 'Ease of opening and the associated packaging design should be assessed for elderly people and other consumers in accordance with BS EN ISO 17480:2018 - Packaging. Accessible design. Ease of opening.'
Q: What are the top things that consumers should take note of?
Button and coin batteries are a serious hazard to children if swallowed, and it's vital to take steps to minimise the risks. Consumers can do this by:
Checking products in their home to see if they contain button or coin batteries and placing them out of reach of children. Many older products won't have the safeguards outlined in the PAS.
Being careful about how loose batteries are stored. Even spent batteries are dangerous; injuries that have occurred are often from old batteries, in a remote control, for example.
Making themselves aware of the symptoms of ingestion and, if in any doubt, seeking medical help immediately.
Reporting any concerns about the safety of a product to their local Trading Standards, which may be able to get it removed from the marketplace.
Businesses involved throughout the supply chain for button batteries have a responsibility to educate themselves too, and ensure they follow the PAS safety requirements. PAS 7055:2021 is free to download. Doing so could help save lives.
[1] RoSPA, https://www.rospa.com/home-safety/advice/product/button-batteries