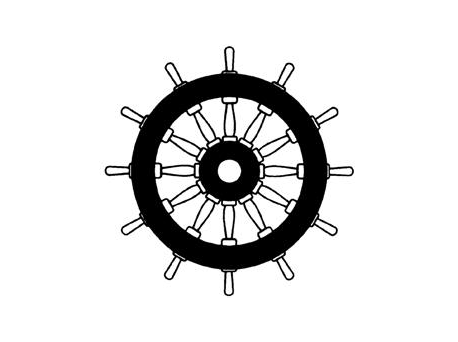 The MED (Marine Equipment Directive) Wheel mark has become a quality label for marine equipment on seagoing vessels worldwide. It applies to any ship flying a European Country flag including the EEA & EFTA member state.
While most European Directives require products to carry the "CE" mark, products certified under the MED carry the "wheel mark". Since 18 September 2016, the Marine Equipment Directive (MED) 2014/90/EU must have been applied. This new directive has repealed the original MED 96/98/EC, which was successfully implemented in 1999.
The MED sets out design, construction, performance and testing standards to be met by marine equipment placed on board an EU ship. The requirements are provided in the Annex to the MED, implementing Regulation (EU) 2018/773, which was published in the Official Journal of the European Union on the 30 May 2018, this Regulation entered into force on the 19 June 2018.
A manufacturer who is not located in the territory of at least one Member State MUST appoint an Authorised Representative established in the EU.
The European Community (EC) and the United States (US) have signed a Mutual Recognition Agreement (MRA) on marine equipment, under this agreement designated equipment certified as complying with the MED, as amended to date, will be accepted for sale in the US without the need for additional testing or certification
The regulation covers a vast range of equipment that requires the assistance of a Notified Body for conformity assessments.
BSI offer certification for the EC Type Examination (Module B), Product Verification (Module F) and the production controls (Modules D or E) for the following categories of equipment.
Life-saving appliances
Fire protection equipment
BSI is currently accredited for 30 of the product type listed in the above categories. A majority of the product types are also covered by BSI Kitemark™ Certification and CE mark certification, thus offering you a one stop shop for all of your conformity needs.
More information on Product certification can be found here.