Introducing BS 851188: The British Standard for flood resistance products
BS 851188, the British Standard for flood resistance products has recently been published superseding the previous publicly available specification; PAS 1188 for flood protection products. The standard was officially launched at BSI, Chiswick on 1st October and the event was well attended by a range of flood industry professionals.
The UK is a world leader in standards development and the issuance of this British Standard is an important milestone in the development of UK flood standards and a significant step for the UK based flood industry.
The ongoing development of standards is essential in the evolution of the industry and relies on manufacturers continuing to innovate and invest in producing effective flood products. It is anticipated that the British Standard will have more gravitas than it's incumbent and will garner more interest globally allowing UK based manufacturers more opportunities to trade outside of the UK.
There have been several key changes to the standard;
The term resistance has been used to better reflect the scope of the standard and to align this with other flood standards and the imminent CIRIA Code of Practice and guidance for property flood resilience


PAS 1188 Parts 1 and 3 have been combined into BS 851188 Part 1; Building products incorporating building aperture products, building skirts and wall sealant systems


PAS 1188 Parts 2 and 4 have been combined into BS 851188 Part 2; Perimeter barrier systems incorporating temporary and demountable products


The maximum height of the designated maximum water depth (DMWD) has been removed to allow products that are capable of meeting greater design depths to be tested where testing facilities exist.
Maximum leakage rates in both parts 1 and 2 remain unchanged, however there are additional test requirements which have been incorporated to ensure that the primary function of products is considered and to simulate exposure to real life conditions;
Cycling testing and operating forces for flood doors and windows


Dynamic impact testing for doors, windows, building aperture barriers and temporary and demountable barriers


Overflowing testing for temporary and demountable barriers to ensure the safety of these products in these conditions.
The Kitemark™ Scheme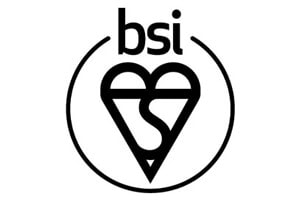 To support the industry, BSI operate a Kitemark scheme based on PAS 1188 and with the publication of BS 851188 there will be a period of transition during which time existing Kitemark certificate holders may undertake testing of their products to the new specification.
At the end of the transition period any certificate holders with products that have been not tested will have their certification withdrawn.
To find approved manufacturers and products, please visit our product directory on the link below:
Find out more about our Kitemark scheme
To get in touch or for more information, please fill out the form below and a member of our team will be in touch.