What we've done to improve the gas-fired catering appliance standard
Since 2009 there's been some concern that the British Standard on gas-fired catering appliance safety was failing too many pieces of equipment unfairly. The standard's 2020 revision set out to rectify the problem, as explained in this blog post.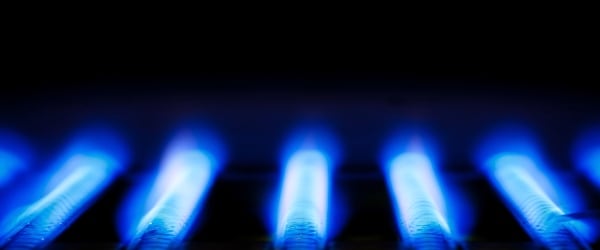 British Standards has now published BS 6173:2020 Installation and maintenance of gas-fired appliances for use in all types of catering establishments (2nd and 3rd family gases) – specification. This is an update of the 2009 standard of the same name. It specifies requirements for the installation, servicing and maintenance of new and previously-used gas-fired catering appliances burning natural gas and LPG.
The standard covers a wide range of appliances, such as cookers, fish and chip frying ranges, fryers, ovens, café boilers and urns, bain-marie units, tandoori ovens, kebab grills and barbecues. It also applies to the installation of typical domestic cookers or leisure appliances such as barbecues when they're installed in commercial catering sites or establishments.
However the standard doesn't apply to LPG catering installations in mobile catering vehicles (see UKLPG CoP 24, Parts 3 and 4 [N3, N4]. Nor does it apply in primarily domestic premises – for instance even where there's a commercial element, the standard isn't intended to apply in situations where a small number of clients are served food on a "bed and breakfast" basis.
The issue
BS 6173 is a well-established standard: it was first published in 1982. However, after the 2009 version came out there was some concern about the content. A particular issue was raised and this is what the latest revision has tackled.
The problem was that once the 2009 version came into use, some catering establishments were closed unnecessarily because their equipment failed tests set in the standard.
However, in fact these tests were indicating inaccurate CO2 levels. This unfairly led to the appliances being deemed unsafe because the tests themselves weren't highly accurate.
Changes made
Although this inaccurate testing remains, the revised standard specifies a type of constant appliance monitoring. By implementing this new methodology, appliances will not be condemned nor establishments closed on the basis of these tests in future. In addition this revision will make commercial kitchen installations significantly safer.
It's therefore highly important that test houses use the revised standard and implement the changes made in monitoring and equipment testing, as this will enable more commercial kitchens to stay open.
It's also worth adding that BS 6173 is referenced in the Health and Safety Executive's Gas safety in catering and hospitality information sheet. This is produced by the Hospitality Industry Liaison Forum (part of the HSE) whose members include trade and professional associations, unions and enforcement authorities.
Members' associations are free to reproduce and disseminate this guidance to relevant catering establishments, and BSI has requested that this document is now updated to reflect the changes found in BS 6173:2020.