Motorcycle PPE update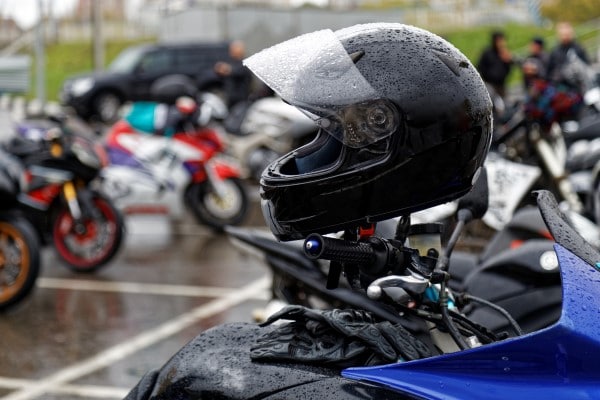 Following on from my blog in July 2017, regarding the standards for Protective Clothing for Professional Riders (EN 13595:2002 Parts 1-4), there have been a few developments to catch up on.
The EU commission has clarified that, from 21 April 2018, all motorcycle clothing is PPE with the exception of rainwear. There are a couple of things to note from this statement:
Now that motorcycle clothing has been classified as Personal Protective Equipment, it must meet the requirements of the PPE Regulation in order for it to be sold within the EU

The definition of rainwear, in this instance, is anything that is used to protect the rider from rain and does not offer other forms of protection; this basically means non-padded, one or two piece oversuits
So, in order for a manufacturer to be able to place their product onto the market after 21 April 2018, the products must be tested and certified against an appropriate standard, there are potentially two avenues as to how this can be achieved:
Test and certify against a harmonised standard (EN 13595) and acquire an EU Type Examination Certificate (Module B).

Test and certify against the Essential Health and Safety Requirements of the FprEN 17092 standard, then acquire an EU Type Examination Certificate with a technical specification.
Currently the only harmonised standards are the EN 13595 suite, for clothing for Professional Riders. There may be design requirements within these standards that may not suit all products or manufacturer requirements; such as the requirement of stirrups on the end of the legs. In this case it may be possible to certify against the standard with a technical specification and justification as to why the requirement was omitted, so long as the Essential health and Safety requirements of the standard are not compromised.
A new standard has been written which covers protective garments for motorcycle riders, this is FprEN 17092 series of standards, that comes in six parts as follows:
These standards are listed as "Current, draft for public comment" but bare the warning that the standard should "not be regarded as a British or European Standard" and are "not valid from the dates of 18 April 2017", as they have not been finalised and are awaiting comment.

Once the FprEN 17092 standards are accepted and introduced, it is the intention for these standards to replace the current EN 13595 standards. Both standards are intended to meet the same goal, which is to define the requirements for protective clothing for motorcycle riders. By removing EN 13595 this will prevent both standards running in parallel and the subsequent duplication of requirements.
Read more about PPE services >
Author: David Tuplin
Certification Manager – PPE, BSI