BS 6079 Project Management Blog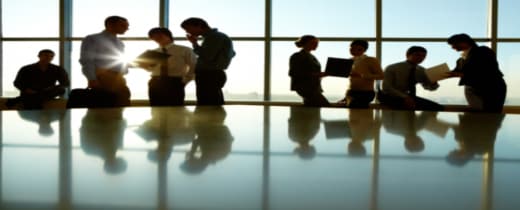 Project management is definitely not for dummies
BSI's first true project management standards were published in 2000,[1] since when they've been updated regularly. This blog post focuses on the latest revisions to BS 6079 in what is a notoriously challenging area of management.
As we all know, projects have a worrying and often very expensive propensity to go wrong. Indeed 2018 data shows that 70 per cent of organizations surveyed by KPMG admitted to at least one project failure in the preceding year. And according to an IBM study, only 40 per cent of projects met their schedule, budget and quality goals.[2]
The list of high profile public project failures is long and exasperating, and probably currently headed by Crossrail, a multi-billion pound civil engineering project to run a new railway line across London. The project's ambition was immense, but at time of writing, its problems seem that way too. Crossrail is now estimated to be running three years late and £2.5bn over budget.[3] Although this doesn't in itself mean the project will ultimately fail – the Sydney Opera House was stratospherically over budget (a A$7m cost ballooned to A$102m) and 10-years late[4], but today ranks as one the world's most iconic and successful buildings – it doesn't inspire confidence and heads have rolled.
And of course it's not only a public sector issue. Even the mighty Microsoft allegedly blew US$1bn on a project to develop the abortive 'Kin' mobile phone which flopped so badly you've likely never heard of it.[5] Project management clearly remains a stubbornly difficult discipline to master. Which is why BSI has revisited and now comprehensively updated its Project Management standard.
Introducing BS 6079:2019
What's the aim of BSI's newly revised standard? Well, BS 6079:2019 Project management - Principles and guidance for the management of projects exists to help project managers achieve the desired outcome of a project efficiently and effectively. A secondary goal is to help organizations improve their project management capability, so they'll build up institutional learning about what works best in their own circumstances.
How does the standard work? By supplying guidance on how to plan and execute projects, including how best to sponsor them, how to apply project management techniques, and how to apply business-related project risk techniques. The standard also provides a project management vocabulary so that that there's a common understanding and that everyone is talking about the same things.
The standard is intended for use by senior managers, project practitioners and anyone who interacts with the project team. It's written to apply to any kind or size of organization, and projects of any size and duration. The standard's also clear on the fact that how it's applied should be proportional to the circumstances and requirements of the organization or project. In other words, it doesn't ask for sledgehammers to be deployed to crack nuts.
How the standard's evolved
The biggest superficial change to the 2019 version is that – to paraphrase the Spice Girls – four have become one. That is to say that BS 6079 Parts 1, 2, 3 and 4 have been amalgamated into a single standard. This strips out some areas of duplication which existed before and makes for a tighter, easier-to-work-with, single document.
Thereafter the changes focus on the importance of projects being driven by organizational need. The standard asks for projects to draw on cross-functional teams of specialists in pursuit of the stated business objectives. To these ends, the new text includes a fully revised set of accountabilities and process models which explicitly differentiate the directing of a project, with a view to achieving the benefits, from managing a project, with a view to delivering the outputs.
The revision, for the first time, also formally recognizes the organizational context of projects through the introduction of a "higher level management"" role and activities. Importantly, it also adds activities on defining requirements, design, development, verification and validation of a project's primary outputs.
In conclusion, the 2019 version of BS 6079 is building on nearly 20 years' worth of distilled best practice in project management and incorporates the latest thinking.
As such, the use of this revised standard cannot of course guarantee that projects will invariably and entirely succeed, but in a failure-strewn discipline, it might just be your best chance.
---