What's the difference between CE mark, UKCA mark, BSI Kitemark™ and G-Mark?

You might have heard of the CE mark, UKCA mark, BSI Kitemark™ and G-Mark, but do you know what they mean and what the differences are between them?
The most basic difference is that the CE mark, UKCA mark and G-Mark demonstrate that a product or service meets legal requirements, whereas the BSI Kitemark is a mark of trust and confidence, demonstrating a level of quality, safety, sustainablity and/ or security over and above any basic legal requirements. This means the CE and UKCA marks are often mandatory, whereas Kitemark certification is often voluntary. In many cases Kitemark certification is required for market access or as a tender requirement at an industry level.
Each of these important product markings has its own unique identifiers, and the understanding around these is broad and varied, so here is an overview and comparison to help provide some clarification.
CE mark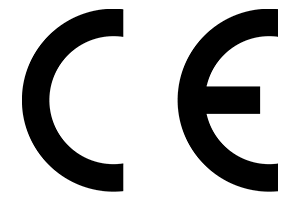 The CE mark proves that a product meets minimum legal safety, health and environmental protection requirements to be placed on the market within any EU member state. The product can be manufactured anywhere in the world, but if it is a product that falls under EU law, for example a medical device, it must carry this mark to be sold within the European Union.
Obtaining the CE mark may require the involvement of a notified body, which is an organization such as BSI that has been designated by a member state to assess the conformity of certain products. Requirements range from manufacturer's self-declaration, which can be as simple as a declaration of conformity, up to a full assessment by a notified body of the entire product and processes surrounding it.
Using medical devices as an example, something classed as low-risk like a stethoscope can be manufacturer-certified, whereas something like an implantable pacemaker would need a much more thorough assessment due to the fact it is an implant related to the heart and therefore classed as a high-risk device.
The CE mark provides consumers with the evidence and reassurance that a product is safe as defined by EU law.
Find out more about CE marking with BSI.
UKCA mark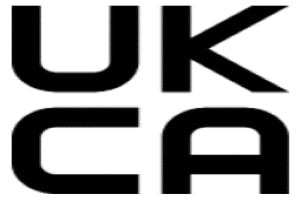 The UKCA mark has been introduced since the UK left the European Union and replaces the CE mark for certain products being placed on the market in Great Britain (England, Wales and Scotland). Like the CE mark, it demonstrates that a product meets necessary legal requirements. It is not recognized in the European Union so any relevant product being sold on the European market still requires the CE mark.
Whereas a notified body is required to CE mark certain products, for the UKCA mark an approved body will be required. BSI is an approved body (0086) for UKCA marking.
The UKCA mark came into force in January 2021 and will be mandatory on relevant products from 1 January 2023*. Up until then, the CE mark will be recognized in Great Britain to allow some time for transition. However, manufacturers are encouraged to start the process of gaining the UKCA mark as early as possible to ensure continuous market placement for their products: *For Medical Devices and IVD's the date that products must be compliant is 01 July 2023.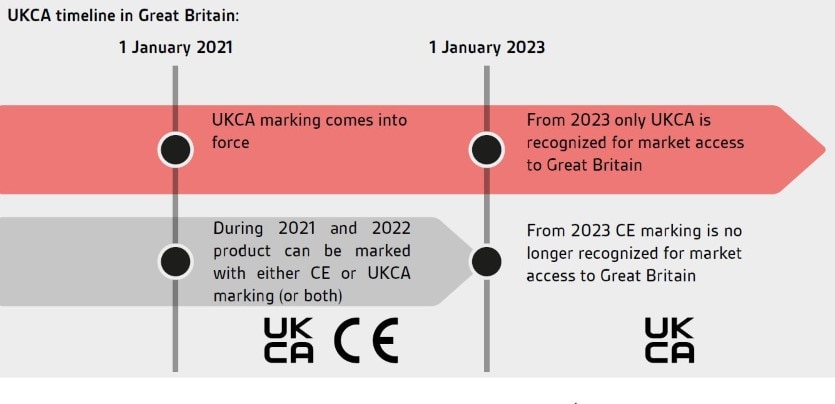 Good news for organizations looking to place products on both the British and EU markets is that both the UKCA and the CE mark can be applied to the same product for access to both markets, and generally this will not require multiple rounds of testing.
Find out more about the UKCA mark.
BSI Kitemark™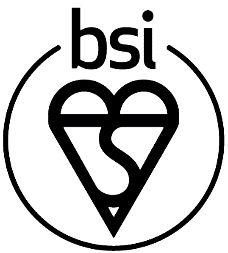 The BSI Kitemark™ originated in 1903, making it one of the world's longest standing quality marks. Unlike the CE mark and UKCA mark, it is a voluntary mark of trust, so is not required by law, and cannot be used in place of the other marks. The Kitemark demonstrates that a product or service has been independently assessed against strict criteria to ensure it meets pre-determined quality standards, over and above any legal safety requirements. Manufacturers and service industries use the Kitemark to demonstrate safety, reliability, security, sustainability and quality.
A recent UK YouGov survey demonstrated 73% of those working in trade are aware of the BSI Kitemark, and 78% have more confidence in a product if it displays the BSI Kitemark.*
Although the Kitemark originated in the UK, it is now recognized and trusted globally, bringing confidence to businesses and consumers around the world.
BSI tests products through its own labs, and partner labs all over the world. BSI's two UK centres of excellence test products from gloves and face coverings to washing machines, fire extinguishers and smart locks.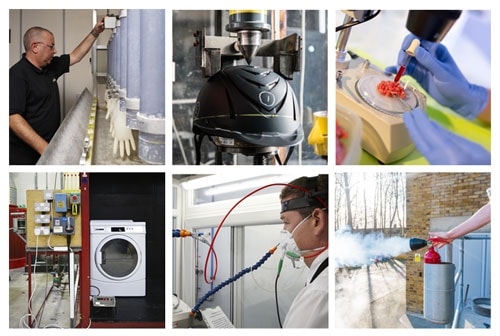 Watch this video to see the labs and learn more about the benefits of the BSI Kitemark.
Although the Kitemark is not required by law, it is worth mentioning there are certain industries, such as the built environment, where in many cases a tender won't even be considered in the absence of a BSI Kitemark, so at an industry level may be required for a product or service to achieve market success.
Find out more about the BSI Kitemark.
G-Mark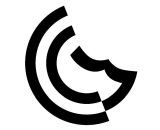 For those looking to trade in the Gulf area, the Gulf Cooperation Council (GCC), comprising Saudi Arabia, Bahrain, Kuwait, Oman, Qatar, United Arab Emirates and Yemen, has in recent years mandated the G-Mark, a certification for low-voltage electrical products. BSI has been appointed as a notified body to test and certify these products, and the comprehensive assessment of the product and its quality system is similar to that used for the Kitemark, which means existing BSI Kitemark holders also comply with G-Mark requirements.
Find out more about the G-Mark.
*YouGov 2021