Driving business growth with the BSI Kitemark
Matthew Judson, Director, Respiratory and Technical Support, JSP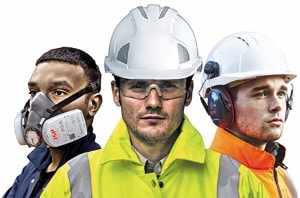 In 1964 our family run business was established, and today we're proud to have grown to become Europe's leading manufacturer of industrial head protection and above the neck Personal Protective Equipment (PPE).
We export to over 100 countries and estimate that 40 million people worldwide use our products daily at home and at work. Our long standing commitment to product quality, safety and innovation is something we've never compromised on. With manufacturing and testing facilities in Oxford, and the backing of an in-house R & D team, each one of our product conforms to appropriate specifications.
We wanted to give reassurance to our customers we were doing much more than meeting the minimum requirements. Something that says, don't just take our word for it.
Independent verification meant proof of our commitment to supplying top quality products. And that, beyond doubt, they meet applicable British, European, international and other recognized standards for quality, safety, performance and reliability.
But also it's really important to us to differentiate our products from lower-cost, lower quality competitors (including counterfeit goods) positioning us favourably in new and existing markets.
We gained our first Kitemark certification back in the 1970's when we began to use injection moulding for our industrial safety helmets. Then In 2011, we achieved full Kitemark certification for our range of industrial head protection products.
And in 2014, we became the first manufacturer to get a combined range of respiratory products covered by a single Kitemark.

Certification gives our products immediate status of quality and reliability – hard earnt through rigorous testing at BSI's testing laboratories. It also shows that we fulfil our duty of care to the industry, our employees as well as suppliers and customers.
When we look to the future, we want to expand overseas; here the BSI Kitemark can only strengthen our hand. There is demand for quality-assured, British-made products, so there's a real opportunity to increase awareness of this quality symbol across our industry and leverage its global credibility to give us a competitive edge and boost sales.

We always strive to be one step ahead of competitors and, because we've achieved the BSI Kitemark on our protective equipment, our customers can rest assured that they are getting top quality products that will perform effectively and efficiently every time.