Top tips for a safer sizzle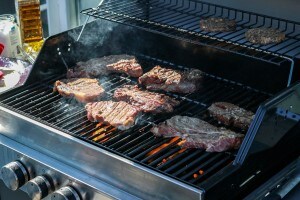 You can notice the tell-tale signs of the first signs of summer as out come the displays of barbecue food in supermarkets, and the nation bring their barbecues out of winter storage and prepare to fire them up to enjoy alfresco dining. It struck me that this would be a good time to write a short piece on barbecue safety – remembering that some 2,000 people a year visit an A&E department after having had some sort of an accident with a barbecue.
There are many different types of barbecue product available, and each of these presents different risks related to the fuel (gas, charcoal or electricity) and type of product (built-in, portable, disposable etc.), so there is no "one size fits all" advice, and I've tried to group the advice by the top risks that barbecuing in general presents to people.
When buying a new barbecue, always try and buy a reputable brand (whether it's gas, electric or charcoal) and look for some evidence that the product has been independently tested by a reputable organization – products displaying the BSI Kitemark™ for example are good proof of this. The presence of a "CE Mark" is a trading declaration and does not provide this same assurance.
Read the instructions before using a new product for the first time… there may be precautions needed that you are not aware of.
Burns & Fire
Not surprisingly, burns make up around 80% of all barbecue injuries that see people heading off to A&E. The presence of hot surfaces, flames, fuel and spitting fat provide a great source of potential injury, most of which can be avoided with a few simple precautions:
Supervise children. Unlike the much safer indoor domestic cooking appliances that we are used to, outdoor barbecues typically have external surfaces that reach extremely high temperatures and can cause serious burns, especially to children and the elderly
Think about the location of your barbecue – keep it well away from flammable surfaces, like wooden fencing, and use it on a non-combustible surface if there is a risk of hot embers falling from the bottom of charcoal products
Never use accelerants such as petrol to light a charcoal barbecue, and keep the fuel level within the limits recommended by the manufacturer (this will normally be marked as line on the product)
Wear suitable footwear – hot fat hurts when it drips on your feet
Cuts
The next single biggest injury relates to cuts and lacerations (around 10% of A&E admissions). Most barbecues tend to be sheet metal that probably gets a bit rusty having been left in the garden all winter, and can develop sharp edges that catch people unaware when assembling or cleaning the barbecue. Wearing a pair of gloves from any DIY store when handling metal edges will remove this risk, as will replacing your barbecue when it starts to get a bit too rusty… most products are unlikely to last more than a couple of years unless you take very good care of them.
Gas Safety
Gas barbecues are popular and convenient… a few simple safety measures will keep you having an enjoyable time:
Inspect the gas hose and regulator (the piece that fits on top of your gas cylinder) before using it after the winter break. If there are any cuts or abrasion to the hose, or damage to the regulator then these items should be replaced
Once you have assembled the gas system, check for gas leaks by applying a very dilute mix of washing up liquid in water to each of the gas connections. A gas leak will be indicated by bubbles forming in the soapy water, and connections then need to be re-made. Never search for gas leaks with a naked flame – this seldom ends well
Make sure all the gas taps are turned off before changing the gas cylinder and do this in open air away from any sources of ignition
When you've finished cooking, make sure you turn off the valve at the gas cylinder, and do this before turning off the barbecue controls so any gas in the hose gets used up
Carbon Monoxide
Charcoal and gas barbecues are a potential source of carbon monoxide – a toxic gas that cannot be detected using human senses. You can protect yourself against this "silent killer" by following some simple precautions:
Always leave your barbecue outside, with a supply of fresh air.

Never

use a gas or charcoal barbecue inside a house, caravan or tent – it's better to get wet than risk poisoning yourself
Charcoal barbecues present a carbon monoxide risk even when they have cooled after cooking - Leave them outside until they are stone cold
Consider using a carbon monoxide alarm bearing the Kitemark™, from a reputable manufacturer in enclosed spaces (caravans, tents, conservatories…) adjacent to where a barbecue is being used
The alarm will warn if any fumes are blowing into the room and allowing a build-up of this dangerous gas
For more information on CO poisoning you can see a related blog post here.
Electricity
Electric products are convenient and popular at home, as they take no time to light, and require no fuel to be stored. All outdoor electrical products present risks though, as water and electricity seldom mix.
Make sure your barbecue complies with the appropriate electrical safety standard (BS EN 60335-2-78) when you buy it, and look for some evidence that the product has been independently safety tested by a reputable safety institution – the BSI Kitemark™ for example is good evidence of this. The presence of a "CE Mark" is a trading declaration and does not provide this same assurance.
Have an outdoor waterproof socket professionally installed to power your barbecue – this avoids the need to use trailing extension leads which are a source of trip hazards, can easily get damaged, and may be unsafe in the event that it rains
Follow the manufacturer's instructions and do not use the product in the rain – really, don't
For more information on product testing services from BSI including the Kitemark and CE Marking, please visit https://www.bsigroup.com/en-GB/our-services/product-certification/.
For further reading and more information on barbecue safety, take a look at: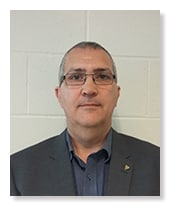 Author: Graham McKay
Global Head of Gas & Electrical Products