Smart Cities – where to begin?
It's rare a day goes by where we don't use a piece of technology that has influenced our way of life. From social media to contactless payments, from smart phones to the rise of internet-enabled devices that allow us to control our homes remotely.
Smart Cities are taking this to the next level using technology to tackle issues in the city. From traffic and parking sensors being used to improve congestion, to sensors on bins that inform municipal waste teams when collections are required. Cities are also opening up city data to allow citizens to develop new services or gain insight into a city.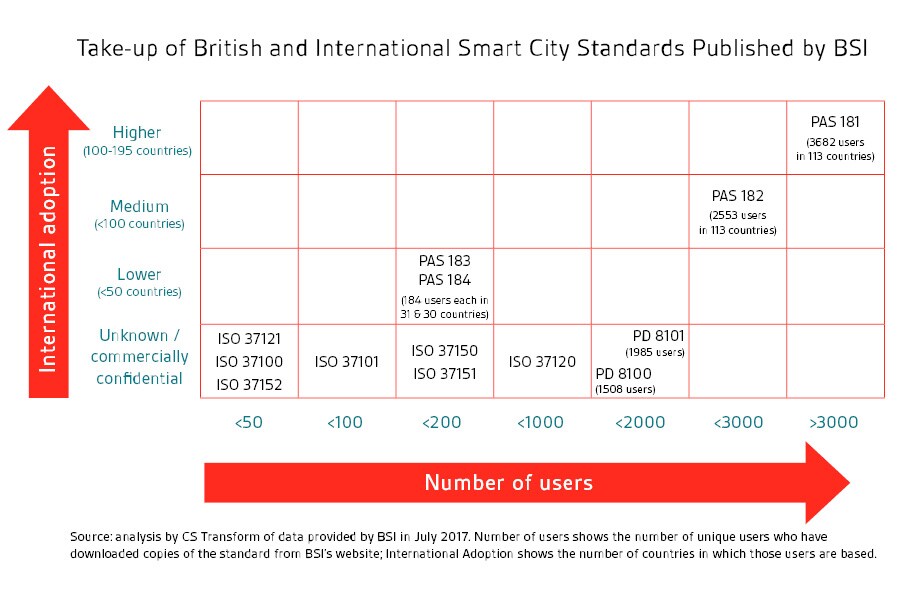 But when looking at becoming a smart city, where do you begin? Smart Cities are projected to create new services at a value of $757 billion USD by 2020 and with 20 million Google search results for Smart Cities, there is no shortage of information to read. This is where market feedback showed BSI that there was a gap in the industry, with a need for a set of standards that provide a practitioner-focused, pragmatic framework for action to look at where to start with driving change at a city level, how to engage stakeholders, how to build the business case and how to define and measure impact.
This is where PAS 181: Smart city Framework comes in which is a standard launched by BSI (British Standards Institution) in 2014, providing a guide to establishing strategies for smart cities and communities. This will now form the basis of the upcoming ISO 37106 due out for public consultation later this year. This sits alongside a suite of standards, including PAS 184 aimed at smart city solutions and PAS 183 and PAS 185 which look at privacy and security management. Read more about smart cities solutions.
PAS 181 is not technology driven and instead wants cities to start with the basics. Firstly, understanding the problems citizens and businesses are facing, and ensuring the city has a clear pathway for achieving measurable impact. It covers four core guiding principles including:
Visionary city: having a clear and compelling vision for the city of what good looks like, with senior level buy in through a smart city roadmap and engagement from stakeholders at all levels.
Citizen centric city: taking a citizen centric approach to all aspects of service design and delivery considering the need of people and business with a clear understanding of citizen's needs.
Digital city: the integrated and inclusive use of technology to provide digital connectivity between city spaces, people, systems and things.
Open and collaborative city: embed openness and sharing in the way the city works with spaces and opportunity for new collaboration and by opening up the cities data to drive innovation and new value.
However, what if all this technology gets into the wrong hands? At a city level, this could have big consequences such as potential access to CCTV, traffic controls, smart meters or smart healthcare devices which could have potential dire consequences. This is where the PAS 185 standard that is in development comes into place. This aims to ensure a security minded approach is adopted for smart cities that does not prevent innovation, but is mindful of ensuring the necessary checks are in place to manage security threats.
Overall, Smart Cities provide some big opportunities to tackle city problems, improve quality of life for citizens and also providing a great economic platform for new innovation and tech start-ups. What's important is ensuring solutions are scalable and inclusive, keeping citizens' needs at the centre, whilst also managing potential security and privacy issues.
---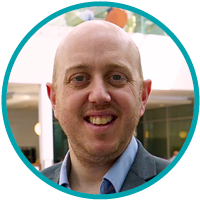 About the author
Gavin Summerson is Senior Certification manager at BSI with 12 years' experience in the built environment sector looking after certification solutions for Digital construction including BIM and Smart Cities.