How our new energy retrofit PDF will help improve energy efficiency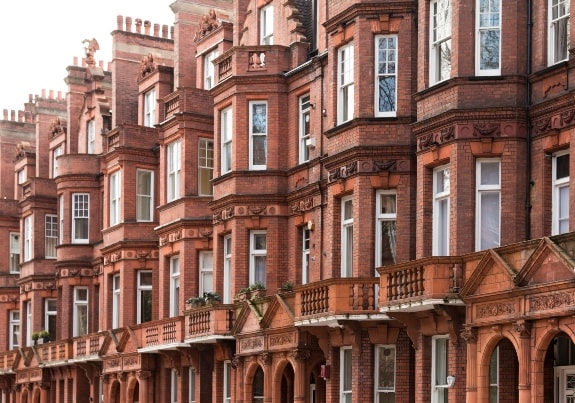 Sponsored by the UK Government's Department for Business, Energy, and Industrial Strategy (BEIS), PAS 2035/2030 on retrofitting dwellings is a key document in a framework of new and existing standards on how to conduct effective energy retrofits of existing buildings.
PAS 2035 on retrofitting dwellings covers retrofitting dwellings including how to assess dwellings for retrofit, identify improvement options, design and specify Energy Efficiency Measures (EEM) and monitor retrofit projects.
Meanwhile, PAS 2030, which was redeveloped in conjunction with PAS 2035, covers the installation, commissioning, and handover of retrofit projects. Organizations that trade using the Trustmark Government endorsed Quality scheme are required to comply with PAS 2035.
Who is PAS 2035/2030 for?
PAS 2035/2030 on retrofitting dwellings can be adopted by all those engaged in the management, design, and installation of energy efficiency measures in existing buildings including:
Retrofit Assessors, Co-ordinators, Designers, Evaluators and Installers working in - Commercial building contractors - Specialist installers of retrofit measures - Local SME builders and independent tradespeople working alone or in small teams - Certification Bodies.
Why should you use PAS 2035/2030 - Retrofitting dwellings?
PAS 2035/2030 specifies requirements for retrofitting dwellings, including:
Assessment of dwellings for retrofit- Identification and evaluation of improvement options (Energy Efficiency Measures, or EEMs) - Design and specification of EEMs (whether individual measures or packages of multiple measures)- Monitoring and evaluation of retrofit projects - Installation, commissioning, and handover.
The PAS also covers a comprehensive range of EEMs which are intended to improve, among other things, insulation of building fabric elements and airtightness; and provide, among other things, efficient heating and cooling systems with smart controls, including systems using low or zero carbon (LZC) technologies.
In addition to setting out requirements of all of the above, PAS 2035 also specifies requirements for advising building occupants about improvement options appropriate to their homes, and the efficient and appropriate use and maintenance of their retrofitted homes as well as for monitoring and evaluating retrofit projects when appropriate, and feeding back lessons learned to all parts of the supply chain, including the building occupants.
PAS 2035/2030 covers work that is initiated, procured, funded, and delivered in a variety of ways including:
Retrofit programmes promoted and/or funded by national or local government schemes e.g. the Energy Company Obligation (ECO)
Retrofit programmes initiated and/or funded by landlords, including social housing organizations, private landlords in the domestic sector, and commercial property portfolio holders
Retrofit of individual buildings by their owners and/or occupants, including both domestic and commercial owner-occupiers
Retrofit that is integrated with and forms part of broader repairs, maintenance, and improvement (RMI) activity related to individual buildings or building stocks.
NOTE 1: Many aspects of domestic retrofit are covered by existing standards. Where appropriate, those standards are referred to in this PAS, and compliance with the standards referred to is thereby a requirement of this PAS.
NOTE 2: PAS 2035/2030 does not apply to maintenance or repair of any element of an existing dwelling, or system installed in it, which does not involve improvement of the energy performance or ventilation of the dwelling, or a reduction of the carbon dioxide emissions associated with energy use in the dwelling. Nor does this PAS apply to "like-for-like" replacement of damaged or worn-out elements or systems that do not involve improvement of the energy performance or ventilation of the dwelling, or a reduction of the carbon dioxide emissions associated with energy use in the dwelling.