What is CE marking?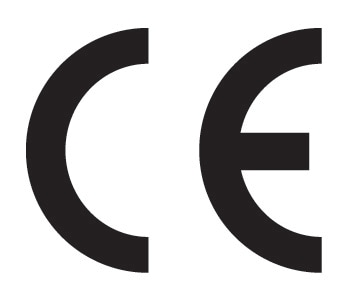 When people say "CE Marking" it's not unusual for people to look round with puzzled looks on their faces and ask "how do we do that?" and "who does that?" and then the question what does it mean? Confusion Everywhere? Chinese Export? In reality it's really quite simple. CE marking is a declaration from the manufacturer that a product complies with all relevant EU Directives and is a mandatory requirement. It declares that a product meets minimum legal requirements of the relevant Directive or Regulations, which allows the product to be placed legally on the market in any European member state. CE marking gives your company easier access into the European market to sell your products without adaptation or rechecking.
What are EU Directives and Regulations?
An EU Directive/ Regulation is a form of legislation that sets out requirements your products must meet in order to sell them into Europe.
The European Union introduced a series of measures to simplify the movement of goods throughout the European Union (EU) and the European Free Trade Area (EFTA). Some of these measures are known as New Approach Directives. New Approach Directives provide controls on product design and above all, seek to harmonize product safety requirements across Europe.
Throughout Europe, where one of these directives or regulations is in force, it is necessary for the manufacturer to CE mark their product. CE marking requirements vary from each directive/regulation and even vary within some of them.
Third-party testing, systems assessment and technical file assessments can be mandatory, but sometimes the manufacturer's unverified claim is all that's asked for. But beware! If you claim your product complies and it doesn't, you can be prosecuted. Where there is a requirement that products and/or systems are to be independently tested, certified, or inspected, this must be done by a "Notified Body" or "Competent Body".
The directives and regulations cover a very wide range of product areas including electrical products and gas equipment amongst others. Their primary objective is to ensure that the products are well designed, and safe for the user.
Examples of directives that may by applicable to your product are:
The Low Voltage Directive (LVD)
The Electromagnetic Compatibility Directive (EMC)
The Gas Appliances Directive (GAD)
The Restriction of Hazardous Substances Directive (RoHS)

If you require any assistance with CE Marking then BSI can help.
Author: Greg Childs, Certification Team Manager
.