Net Zero Barometer Report
Net Zero Barometer Report
How are UK businesses managing the transition to net zero?
How are UK businesses managing the transition to net zero?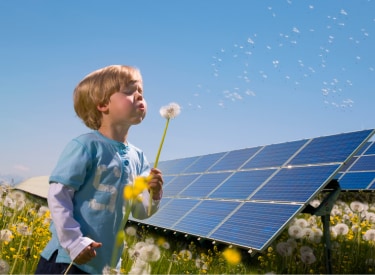 The Net Zero Barometer is our annual report presenting findings that explore how UK businesses are navigating the transition to net zero.
In 2019 the UK set a target to reach net zero emissions by 2050, making it the first major economy to commit to net zero at that level, and kickstarting a global sustainability effort.
Our previous Net Zero Barometers have reflected the attitudes and actions at the times when they were published. In 2021, the UK was still facing the challenges of the COVID-19 pandemic. And in 2022, commitments to net zero were boosted at COP26 with 195 countries agreeing to the 'Glasgow Climate Pact' to keep 1.5C alive.
Two years on, businesses are facing different, but no less difficult challenges. For the Net Zero Barometer 2023, we surveyed over 1,000 senior decision-makers in small and medium-sized businesses (SMEs) all over the UK. And for the first time, we also surveyed over 1,000 consumers to better understand what the public's expectations are of businesses in the pursuit of this goal.
Key findings from the 2023 report are:
Awareness of net zero targets and their importance has almost tripled.
Good level of confidence across businesses around reaching net zero.
Cost is still the main obstacle towards action on net zero.
Businesses must take collective action to make net zero achievable.
Businesses will gain added value and a competitive edge by pursuing net zero.
For the detailed findings of this year's report, download now: