Net Zero Barometer Report 2022
Net Zero Barometer Report 2022
How are UK businesses managing the transition to net zero?
How are UK businesses managing the transition to net zero?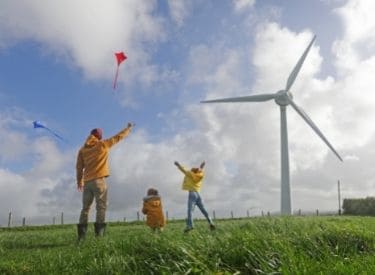 In 2019 the UK Parliament passed legislation that committed the country to reduce its net emissions by 100 per cent by 2050. The UK was the first major economy to commit to net zero emissions, kickstarting a global sustainability effort. Commitments to net zero were further boosted at COP26 in November 2021, which culminated with 195 countries agreeing to the "Glasgow Climate Pact" to keep 1.5C alive
To meet the net zero targets requires the commitment of UK businesses, contributing to the huge task for UK government and wider communities. Businesses are all at different stages of the transition to net zero, with some adopting sustainable practices and others at the start of their net zero journey.
To understand how UK businesses are managing the transition to net zero and where they are on that journey BSI commissioned the 'Net Zero Barometer' report in 2021, which has now been updated with a 2022 version. Through a survey of 1,000 senior decision makers across a range of industries and regions of the UK, we discovered how advanced their plans are to achieve the 2050 target, as well as the challenges they are facing.
Key takeaways from the report are:
COP26 had had a galvanising effect, positioning climate change more firmly on the agenda of businesses, than it was a year ago
71% of survey respondents have already set targets for meeting net zero, and 78% are more convinced that reaching net zero targets is possible. These figures represent a step change from the 2021 report, when only 40% of organisations had made a net zero commitment and a further 31% were 'considering' it.
Despite the obvious challenges of recent years, businesses report that the pandemic has accelerated their efforts to achieve net zero ambitions, according to (65%) of decision makers researched.