First three companies certified by BSI to revised Quality Management Systems Standard on the same day the revised standard has been published
23 September 2015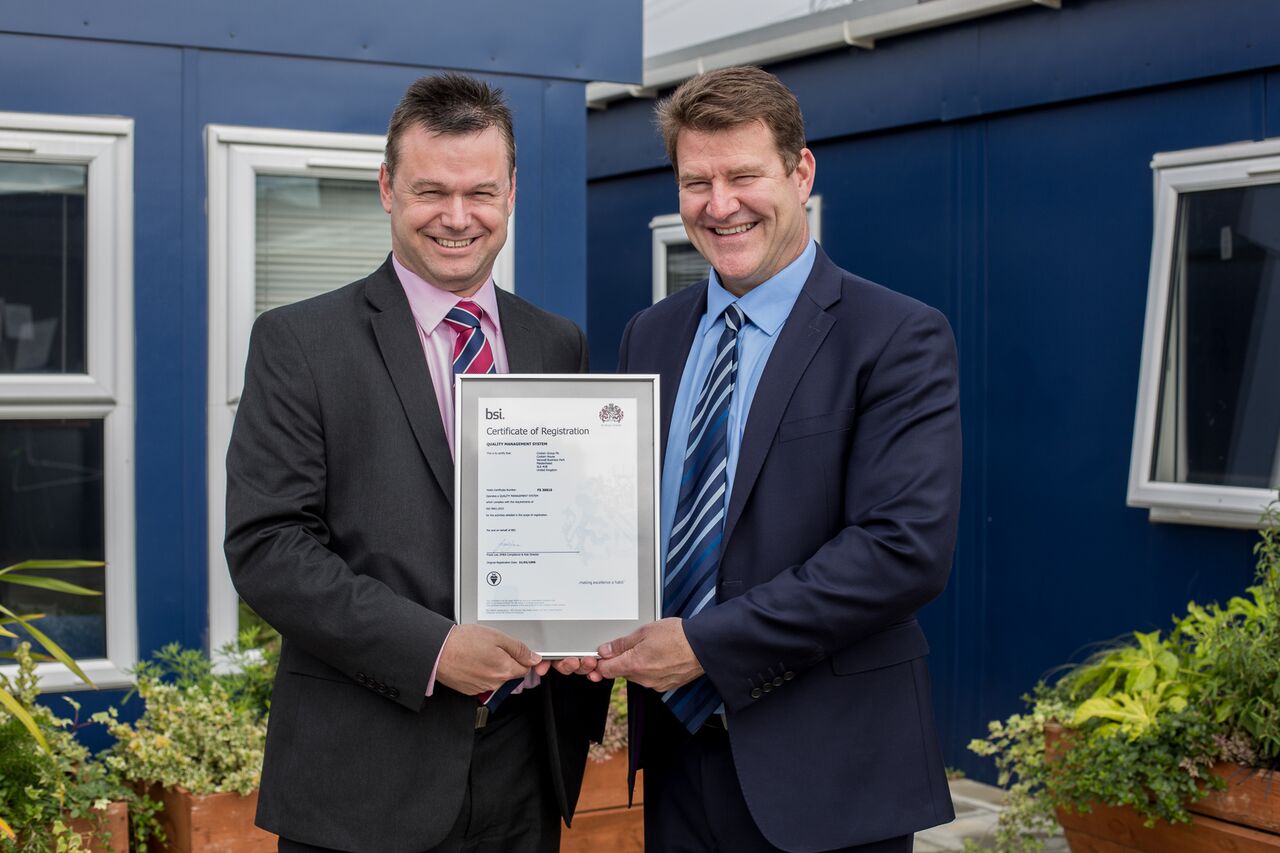 Salus, Overbury and Costain are the first three UK companies to be independently assessed by BSI and achieve certification to the revised Quality Management Systems Standard, ISO 9001:2015. The standard, which was published today, has been revised to incorporate changes following feedback from users and experts around the world. The new standard represents the latest best-practice in how to manage and monitor quality across operations.
ISO 9001 has benefitted millions of organizations worldwide with users reporting increased growth, productivity, and significantly higher customer satisfaction and retention. The standard has been revised to include a high level structure (HLS) - featuring terms, definitions, headings and text common to all management system standards - allowing easier integration when implementing multiple management systems.
Salus, Overbury and Costain began their transition to the new standard in 2014 and have been guided by the FDIS, which enabled them to meet the requirements of the new standard by the publication date.
As a long-standing client of BSI, Salus took a key decision to improve their service offering by meeting the requirements of ISO 9001 across its offices in the UK and Ireland. BSI worked closely with the organization throughout the transition in order to ensure they met the requirements of the revised 2015 standard by the date the standard was published.
Mark Kennedy, General Manager at Salus comments: "ISO 9001 has provided reassurance to us and our clients for many years that quality management is now completely integrated and aligned with the business strategies of our organization, therefore it was vital that we achieved certification to the new standard.
"One of the main requirements of the new standard is that those at the top of our organization are involved and accountable, aligning quality with wider business strategy, including systems to identify and then meet or exceed customer requirements. This is vital to us for both retaining our existing clients as well as attracting new ones, as it provides reassurance to customers that we are a credible organization."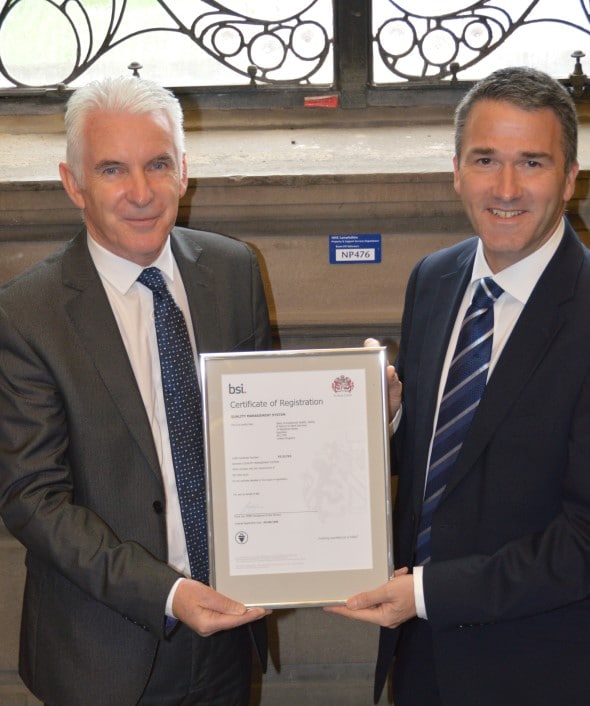 The revised standard encourages a risk-based approach to encourage preventative action and ensure continuous improvement.
Neil Pike, Head of Business Improvement at Overbury explains: "The new standard embraces leadership, risk and opportunities within the context of the operating environment of the business. By considering risks as well as opportunities, change can be managed more effectively at all levels. We started planning for this transition some 18 months ago, as this year's revisions to the quality standard are much more significant than those in 2008."
"Our clients expect high standards of excellence and our certification to ISO 9001 demonstrates that quality management is at the very heart of our business."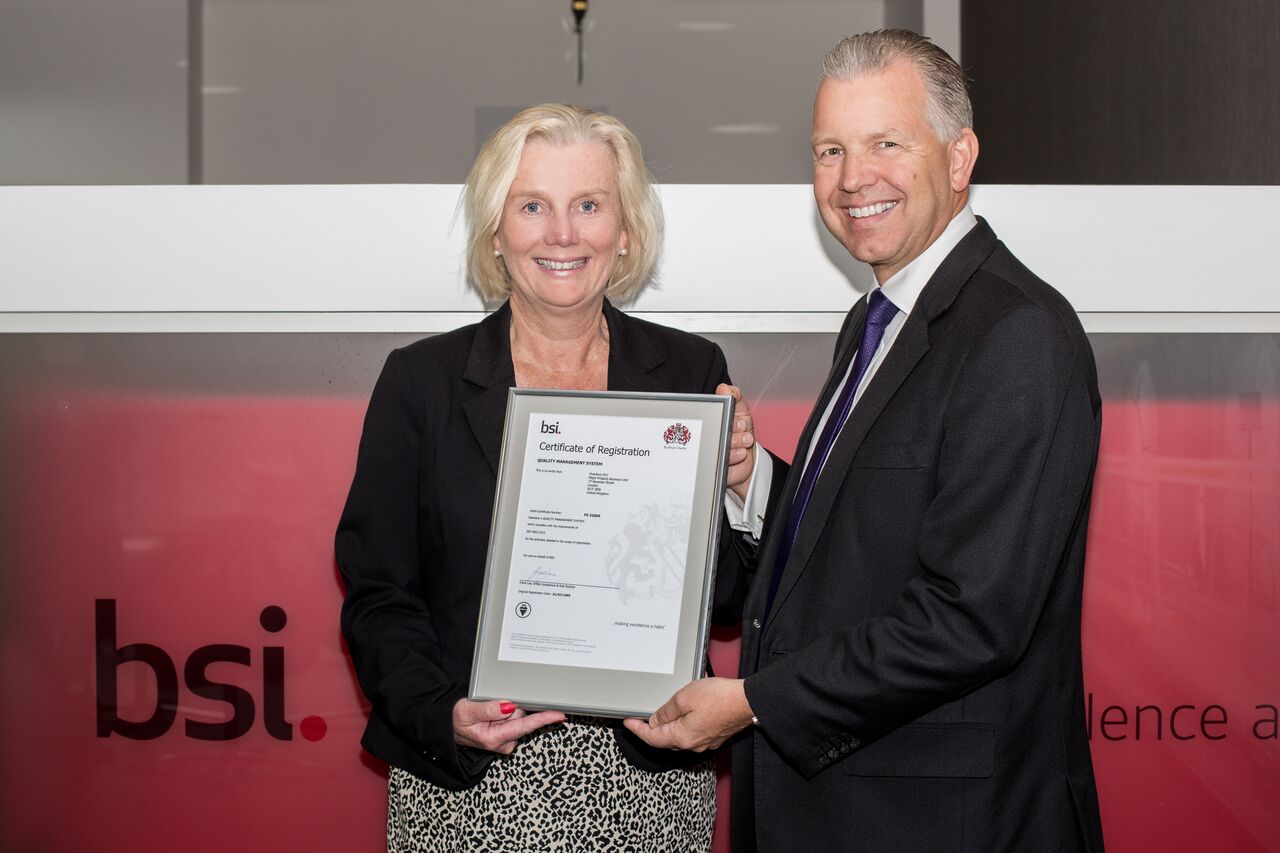 Achieving customer satisfaction was also important to Costain, along with enabling them to stand out from the competition.
Tony Blanch, Business Improvement Director at Costain said: "We're a very customer-focused business and ISO 9001 allows us to reduce risk, improve customer relations and ensure we are meeting each customer's needs – something we feel is unique in the market.
"The new high level structure is aligned with the direction of our business and is one we're familiar with having certified to other standards such as ISO 27001 Information Security Management and ISO 22301 Business Continuity Management."
Maureen Sumner Smith, UK & Ireland Managing Director at BSI, commented: "The importance of achieving, maintaining and improving quality is vital for businesses, and the new 2015 version of ISO 9001 ensures that with higher expectations on organizations and more complex supply chains, businesses can be assured that their products and services remain competitive globally.
"Salus, Overbury and Costain should be really pleased that they are the first in the UK to achieve certification to this business improvement standard and can start reaping the benefits. We are encouraging other BSI customers to make the transition as early as possible and are ready with training courses, webinars, workshops and a full resourced team of expertly trained auditors to help make the transition as smooth as possible."
Some of the key changes to ISO 9001 include:
Greater emphasis on building a management system suited to each organization's particular needs
A requirement that those at the top of an organization be involved and accountable, aligning quality with wider business strategy
Risk-based thinking throughout the standard makes the whole management system a preventive tool and encourages continuous improvement
Less prescriptive requirements for documentation: the organization can now decide what documented information it needs and what format it should be in
Alignment with other key management system standards through the use of a common structure and core text
BSI is the first to receive official global accreditation status from the ANSI-ASQ National Accreditation Board (ANAB) for the new Quality Management Standard, ISO 9001:2015.
To gain accredited status, BSI's transition process and auditor training to the new standard have been independently assessed to ensure it operates at the highest level of quality and service.