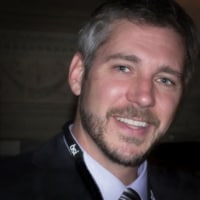 Pierre Dovala has been with BSI Canada for over 10 years. He started in 2010 as the Senior Account Manager covering Quebec and Eastern Canada, and thus had responsibility for the large French speaking client base in Canada. Pierre was very successful covering the full portfolio of BSI in System Certification Assurance, System Certification Medical Devices, including CE Mark, Training Services, Supply Chain, and Entropy Software solution. After 6 years of successful Account Management, Pierre moved into a Management position as the Sales Manager for BSI Canada, helping drive the Canadian business. Then, in 2018, Pierre then took over as BSI Canada's Sales Director for Assurance Services. Before BSI, Pierre worked 2 years in the Medical Device industry, within the Imaging Sector. Prior to this, Pierre started his career in the Business Machine Sector working for Brother International in different Account Management roles for 9 years.
Pierre has a degree in Police Technology from John Abbott College. He was born in Montreal, Quebec, is fully bilingual, and has lived his whole life in Canada.
You have an extensive background in sales; can you tell us how you started your career; what is your educational background, and what led you to this industry?
When I joined the Police Technology program, I quickly grew a passion of understanding and improving processes in our daily activities and learning. Throughout the program, I got heavily involved in committees to help improve and streamline the program to be more efficient for students and the faculty. This is where my initial passion started. At Brother International, I was part of the initial implementation for ISO 9001, ISO 14001, and OHSAS 18001 Certifications. I worked in different focus groups on Kaizen projects and other Business Improvement activities. I continued my enthusiasm for different standards in the Medical Device industry, as we know the Medical Device sector is heavily regulated, which only made my passion grow even more. This drove me to do research on standards and this is where I found BSI. BSI is heavily involved in developing standards and I was excited to find an opportunity to join this global organization.
Tell us about your role at BSI.
I lead a great team of professionals responsible for sales of BSI's management system portfolio in Canada, including all major ISO and management system standards (9001, 14001, 45001, IATF 16949, AS9100, etc.) as well as food safety standards. In addition, my team and I share the responsibility with other BSI professionals for sales of other services, such as:
Management system and business training
Entropy, BSI's proprietary software systems for knowledge, compliance and incidents
Customized audits
Our team is comprised of nearly 10 sales professionals, in various levels of expertise and focus, and we're growing. We have people dedicated to certain sectors (aerospace, food, automotive), to certain services (information resilience or custom audits, or Entropy) and territory-based personnel selling a larger portfolio. Our team covers Canada from coast to coast and we have members who are bilingual and support the French speaking clientele, primarily located in Quebec.
You have been with BSI for many years and have been in many competitive situations. What sets BSI apart from its competitors?
BSI has always been regarded as a premium brand in Canada and it is known for selling value, and at a price, which corresponds to the offering.
I have always had a huge degree of respect and confidence when going into bid situations with BSI. I believe there are a few areas which set BSI apart from its competitors:
Strong operational and technical delivery.
A role in standards development well beyond what any of our competitors could achieve; this gives us valuable information in changes and updates to standards and allows us to provide insight to our customers before our competitors can.
BSI takes a holistic approach to its service offerings – it is about organizational resilience as a whole – not about doing various things independently. A company can come to BSI for one single certification or rely on us to help them excel in the various areas within the management of their business.
We have a full team approach in Canada, and this includes strong alignment with marketing and operations, which makes us agile and resilient in our response to client needs and demands.
Why do you think certification is more important than simply complying?
While conformance and compliance may seem to carry a similar connotation, these terms are easy to differentiate. Compliance means that your management system adheres to the requirements of the standard. Certification means that your management system has actually been certified to be in conformance with all the requirements of the standard. In essence, certification is proof of conformance, similar to a diploma, certificate or stamp. Certification is a step above just being compliant because it is provided by a third-party entity, typically a Certification Body like BSI, which in turn, is accredited by an accreditation body, such as ANAB, further solidifying the advantage of certification.
ENDS