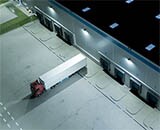 2021 BSI & TT Club Cargo Theft Report
BSI publishes this report in coordination with TT Club. BSI Supply Chain Services and Solutions is the leading global supply chain intelligence provider, auditing services, audit & risk management compliance solutions, and advisory services. BSI's charter is to help corporations, governments, and associations identify, manage, and mitigate global supply chain risks and maintain world-class governance, risk, and compliance programs. BSI's holistic supply chain risk management suite is designed to predict and visualize risk and develop robust risk mitigation and compliance management programs to protect global supply chains, brands, and reputation. BSI's intelligence-infused supply chain solutions and global network empower the clients to understand global supply chain risk with unequaled precision.

TT Club is the established market-leading independent provider of mutual insurance and related risk management services to the international transport and logistics industry. The Club's services include specialist underwriting, claims management, and risk and loss management advice, supported by a global office network. TT Club's primary objective is to help make the industry safer and more secure. Established in 1968, TT Club has more than 1100 Members, spanning owners and operators, ports and terminals, and logistics companies, working across maritime, road, rail, and air. Members range from some of the world's largest logistics operators to smaller, bespoke companies managing similar risks. The Club is renowned for its high-quality service, in-depth industry knowledge, and enduring Member loyalty. It retains more than 93% of its Members with a third of its entire membership having chosen to insure with the Club for 20 years or more. TT Club is managed by Thomas Miller - an independent and international provider of insurance, professional, and investment services.